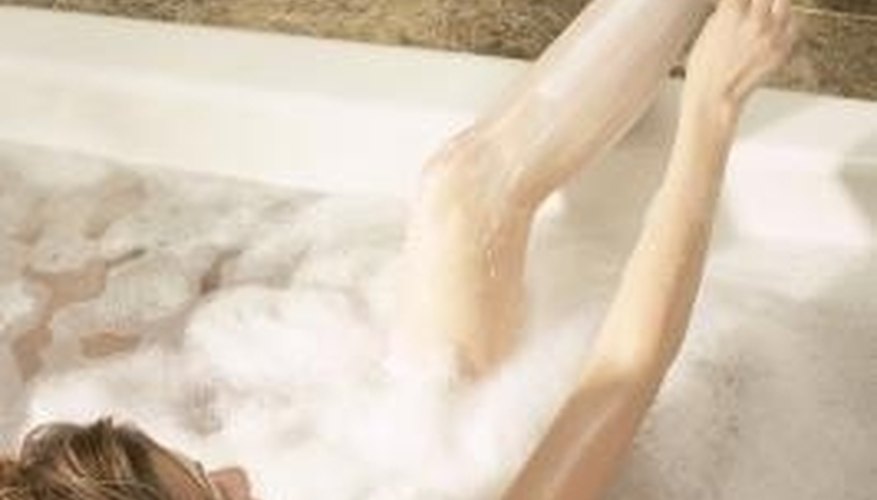 Apartment Habits
If you and your guy aren't living together, chances are you're still spending a ton of time at his place. Be careful of how much you're bringing over and leaving there. It may be cute to leave a T-shirt that smells like your perfume draped over a chair, but stashing all of your beauty supplies in his bathroom is a bit much. You also don't have to be his personal cleaning lady. Help with the dishes after you two make dinner together, but don't do his laundry every three days. He wants a girlfriend, not a second mother.
Neediness
You love your guy and he loves you, but that doesn't mean you need to be joined at the hip. Always needing to be around your guy and expecting to see him during every free second he has is a huge turn-off. Guys want an independent girl who has a full, well-rounded life. He doesn't want to feel like your happiness depends entirely on him.
Hygiene
Men don't want a high-maintenance girlfriend who will make him late everywhere you two go together because you're taking two hours to do your makeup. However, you do need to maintain your appearance and take care of your personal hygiene, from keeping your breath fresh to shaving your legs. As a relationship gets comfortable, simple things like smelling delicious and maintaining an air of mystery when it comes to beauty routines falls to the wayside. You want him to still look at you as feminine, so act like the clean, sugar and spice girl he fell for.
Flirting
You may think you're making your man jealous in a cute way and causing him to only want you more, but flirting with other men, especially in front of your man, is a major turn-off for a serious, mature guy. Feeling insecure doesn't coincide with being in love, and if you're in a committed relationship, your boyfriend doesn't ever want to feel like he has to win you over when you're surrounded by other men.
Nagging
It may sound cliche to bring up a nagging woman, but this is a major problem for most guys. As a relationship goes on, many women become nags in an effort to "improve" their beau. Don't do this. You're dating an adult, and no grown person should be told what to do by his significant other.
View Singles Near You