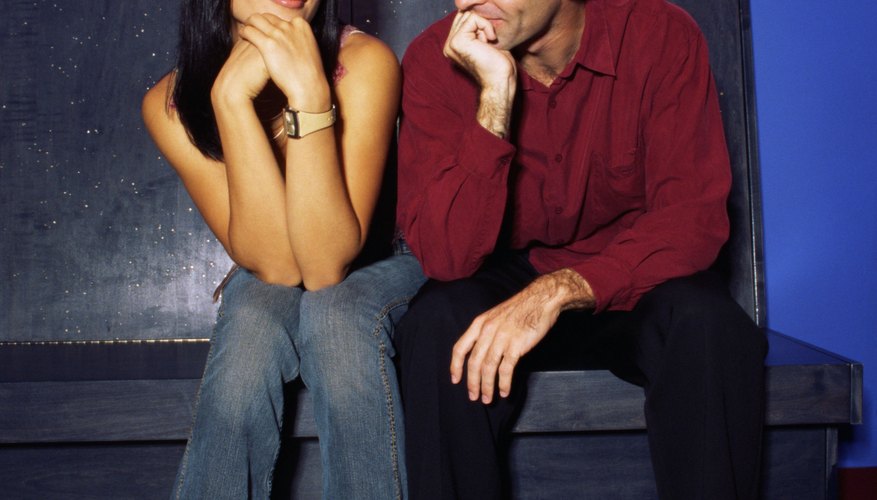 Get a Massage
Book yourself 60 minutes of bliss. A massage helps to release tension while you zone out under the sheet. Relieving stress also improves your appearance, especially the look of your skin, according to MassageTherapy.com.
Work Out
You don't need hours of iron pumping to reap the stress-reducing benefits of exercise. It's as simple as going for a walk before your date to air out your mind and increase your endorphins. As an added bonus, the increased oxygen and blood circulation add a natural flush to your face.
Soak It Up
Indulge in a little "me time" before the "we time." Draw a warm bath, dump a few skin-smoothing sea salts into the tub, and light some scented candles. Lavender has been proven to relax the senses, according to the University of Maryland Medical Center.
Call a Friend
There's a good chance you're going to call your friend to debrief after the dinner and a movie; reverse the timing with a pre-date discussion. Let your friend explain that your date is probably just as nervous as you are and that you have nothing to worry about. Camaraderie sets up a good mood for the start of your date.
Do a Crossword Puzzle
Brain-challenging tasks divert your attention while stimulating your mind right before a date. Not only does this ease anxiety, but it makes you sharper and might stimulate interesting conversation over dinner.
Meditate
Give your mind and body 15 minutes of uninterrupted attention. Stay in the moment by focusing solely on your breathing. Deep breaths slow your heart rate and decrease stress in the body. Meditation produces a more balanced outlook and enables you to focus more effectively in the moment, explains MayoClinic.com.
Read
Pick up your favorite tome and polish off a few chapters. Reading takes you out of the present context and relieves you from anticipating multiple outcomes of your date.
Watch TV
Laughter relieves stress and promotes relaxation. It changes your biochemistry, according to NaturalNews.com. Watching 20 to 30 minutes of a hilarious comedy puts you in a good mood. You might even learn a few jokes to share with your date.
View Singles Near You