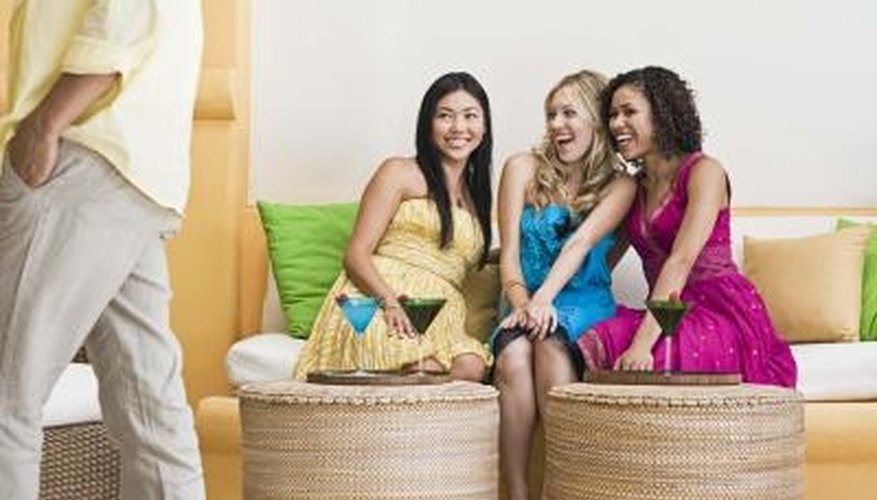 Sport Activities
Sometimes good, healthy exercise can cure a bad mood and ease work pressure and social stress. If you don't belong to a gym already, being single is the perfect time to join, since you have an open schedule. Running, yoga or dance lessons can reduce stress and help you get fit. You can join gym classes like spinning, league tennis or racquetball, where it's easy to meet people. Even if you're not scoring dates, working out regularly is healthy for the heart and mind.
Charitable Organizations
Giving back to the community is a positive way to deal with single status and meet some like-minded people. Many organizations in larger cities sponsor dating auctions where singles can bid on handsome gentlemen or charming ladies for the chance to take them out on a date and donate to a great cause. If a dating auction is a little out of your comfort zone, take up a volunteer role in your community. Work at a dog or cat shelter or serve a few meals a week in a local soup kitchen. You are very likely to meet someone with similar interests and a generous personality.
Social Clubs
Social clubs are an easy way to get in touch with other singles around your age who share similar interests. Usually social clubs host activities like intramural softball or soccer for men and women and seasonal outings such as paragliding or rafting in the summer or ice skating in the winter. Social clubs are primarily for finding friends; however, it's not uncommon for young, fun-loving singles to meet their match through social club networking.
Hobby Clubs
Taking up a hobby is a useful way to reduce pressure and refocus your single time on yourself. If you love cooking or wine, take a class at the community college or splurge on a wine tasting excursion. If you are a keen reader you might join a local book club. Singles who are comfortable taking up hobbies and interests alone are far more likely to end up in successful relationships because they know how to be independent and are at ease without the crutch of a relationship.
View Singles Near You