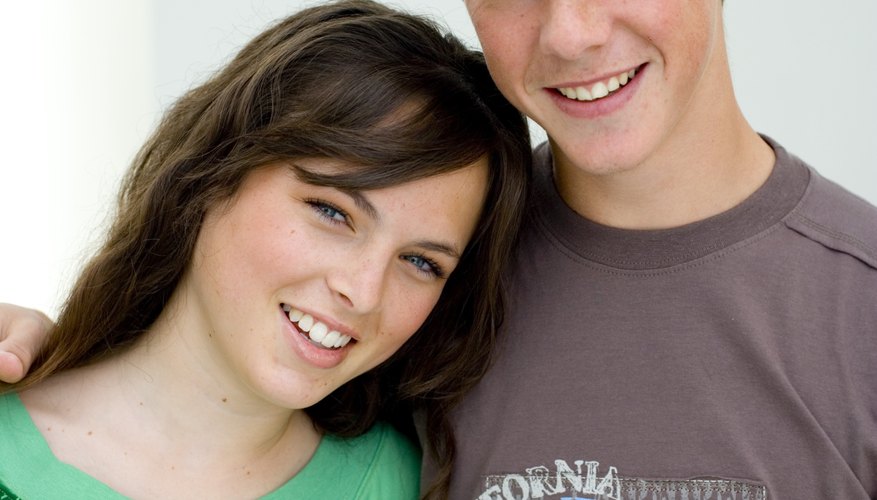 Eat in the Kitchen
You don't have to go to a fancy restaurant to enjoy a fine dining experience. Before you begin planning, chat with your date about favorite foods, allergies and willingness to try new menu items. Take a trip to the grocery store to pick out ingredients for a delicious meal at your house. Divide the steps of the recipe between the two of you and work on your culinary creation side by side. Set the table with candles and flowers, or keep it casual by having a picnic outside on a blanket. Don't forget to sweeten the date with dessert!
Take Dance Lessons
Find a dance class at a local studio or community center and sign up together. Dancing with a partner requires excellent communication - a skill that is very important when it comes to dating. You don't have to be Fred and Ginger to reap the benefits of dance lessons. Dancing together can be a strong bonding experience, so relax and enjoy yourselves. In addition, dancing is an emotional outlet. You may find that this activity will encourage you to express your feelings to your partner in surprising ways.
Walk in the Park
The beauty of nature and a breath of fresh air can be the perfect combination for a relaxing date in the park. Check the weather, grab your walking shoes and stroll hand in hand together. Have a casual conversation - asking questions and listening to one another is the best way to get to know each other. After spending some time on your feet, stop at a patch of grass and get comfortable. Bring along an mp3 player to listen your favorite music, or simply look at the clouds and discuss what is on your mind.
Go Bowling
Healthy competition is a great way to strengthen your relationship and build self-confidence. For a low-key date idea, head to the local bowling alley and challenge your sweetheart to a game or two. Whether you knock down 10 pins or none, encourage your date with a high-five and a pat on the back, signs of respect and support and the perfect way to let your partner know you are committed. Bowling is an activity for more than one couple, so consider calling up some friends and going as a group. If bowling is not for you, head over to the arcade to play a different game, or munch on some nachos and chat about your day.
View Singles Near You