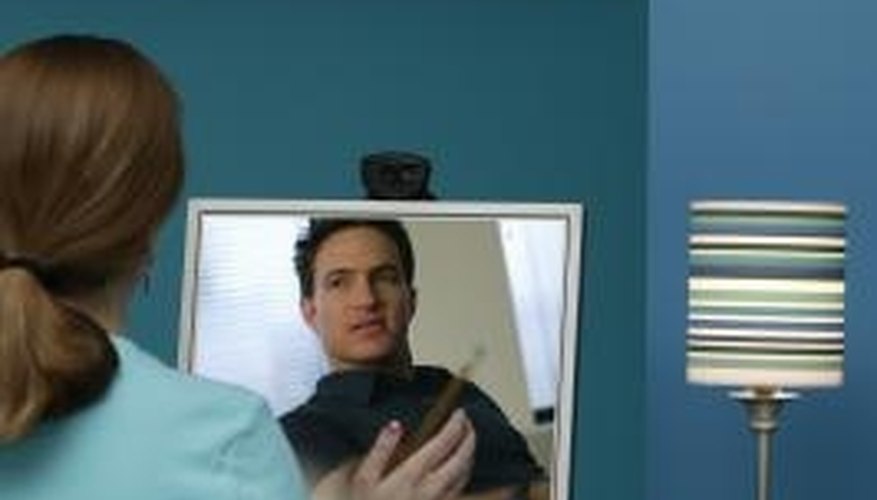 Self-Disclosure
One of the fundamental findings researchers have made about computer-mediated communication is that users tend to disclose more about themselves more quickly when using this type of communication. Many people are shy in person, or they are self-conscious about race, height, skin color or other personal characteristics. When communicating through an electronic medium, the users are less self-conscious about physical characteristics and less likely to stereotype others. There is also a degree of anonymity involved in computer-mediated communication that seems to break down defenses. This willingness to disclose more online leads to closer relationships more quickly.
Immediacy
A major advantage to computer-mediated communication is its immediacy. Prior to email, video calls, texting and instant messaging, written messages took weeks to months to travel around the world. Now documents, photos and videos can be sent anywhere with a quick click. Parents can check in with their students traveling abroad for very little to no extra cost. Business people can hire and collaborate with others across the globe as easily as they can with someone in the same building, and just as quickly, by using computer-mediated communication such as conference calls, video conferencing, video calls, email and text messaging.
Broader Networks
With computer-mediated communication, everyone is open to broader networks than in the past. When dating, job hunting and work relationships were limited to those with whom a person had face-to-face contact, it was much more difficult to meet people with whom a bond might form. However, with computer-mediated communication, there are groups of potential romantic partners, potential employees and potential friends all over the internet. Through professional networks, social networks and business networks, people have access to hundreds more connections than they did prior to computer-mediated communication.
Long-Distance Relationships
It is much easier to maintain closer long-distance relationships, thanks to computer-mediated communication. Because of video calling, long-distance friends, family and romantic partners can talk to one another regularly, helping maintain a close connection. They are able to see and send those nonverbal cues that are lost in a letter. Computer-mediated communication helps preserve long-distance relationships that in the past would have fizzled out and died.
View Singles Near You