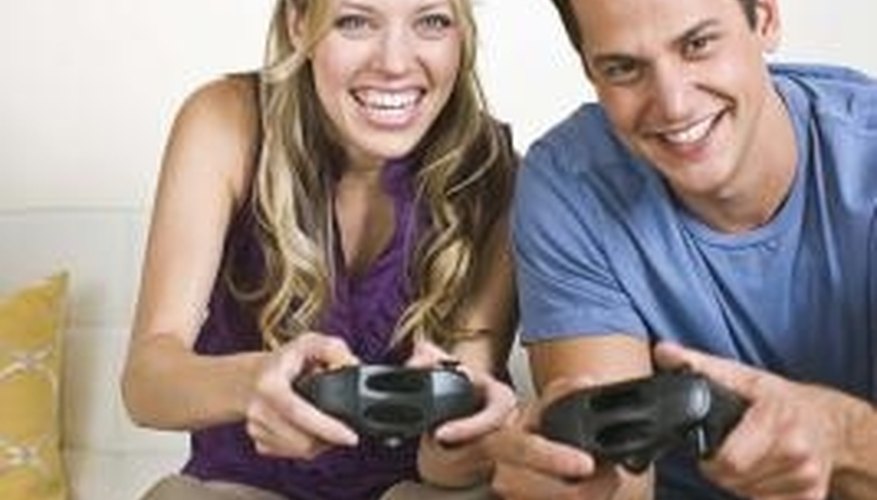 Emotional
Courtship differs from the modern concept of dating, where it is customary to date as many people as necessary -- sometimes simultaneously -- to narrow down options for a life partner. Courtship avoids this practice. You only can "court" one person at a time. According to Michael Farris of the Home School Legal Defense Association, under the courtship model, any "date" is undertaken with mutual understanding that the relationship could lead to marriage. This has the advantage of protecting people from potentially "destructive emotional entanglements" and the mind games of casual dating. Under the courtship model, young people should wait until they are old enough to seriously consider marriage before entering into a romantic relationship, according to Farris.
Physical
Sex is not considered a part of courtship. Physical intimacy of any kind is generally limited. It is essential, however, that a strong emotional bond exists between the two people. The absence of sex has advantages, namely eliminating the risk of unwanted or unplanned pregnancies and the risk of sexually transmitted infections.
Friendship
Courtship is generally a long process of getting to know one another. Courtship has the advantage of allowing a real friendship to blossom. Dating, on the other hand, often can be based purely on physical attraction. Courtship allows for an interest to be taken from the beginning in each other's hobbies. If the courtship doesn't work out, the "break-up" is not as painful as a break-up in the regular dating world, according to Farris, as the lack of intimate involvement usually allows the couple to remain in contact as friends.
Family Involvement
As pointed out by the Catholic website Revolution of Love, courtship as it applies to young couples always should involve an older mentor, or mentoring couple. This will in most cases be the parents. Parents can oversee courtship and help set guidelines for the relationship with the couple. Having the full support of each other's families from the beginning of the relationship is a distinct advantage as it greatly reduces the chances of family conflict later on. It is also an advantage to be able to benefit from the experience of an older couple that can give practical advice and pass on acquired wisdom about relationships.
View Singles Near You