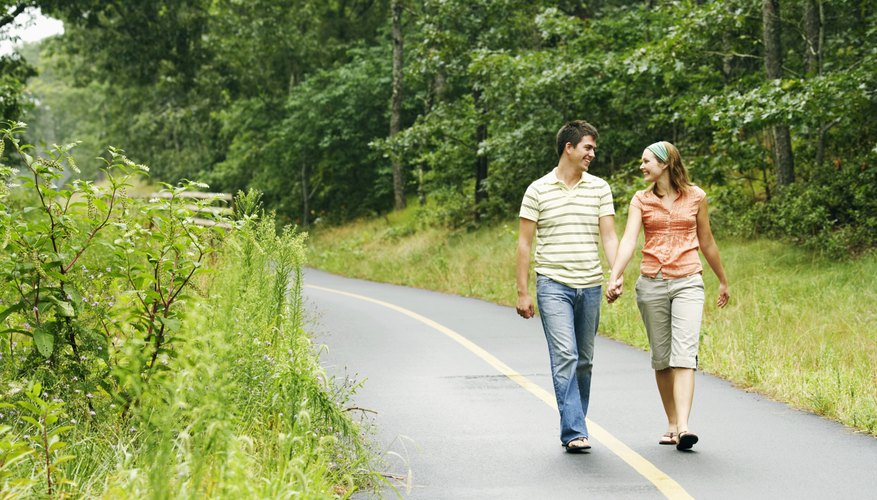 Step 1
Grab your sweetheart's hand whenever you are walking together. It can create a sense of intimacy and bond between a couple.
Step 2
Cuddle at unexpected times. When your mate is cooking in the kitchen, go up behind her and give her a squeeze or a kiss on the neck. This affectionate action can make your partner feel loved and adored.
Step 3
Touch each other whenever possible. Caressing your partner's skin can keep a relationship strong and sensual. By always keeping connected in this affectionate way, couples can create a warm feeling between them.
Step 4
Snuggle up. When you are sitting in front of the television or lying in bed, snuggle up with your partner. Being warm and loving to your partner can make her feel a genuine adoration towards you.
Step 5
Grab your partner as she walks in the door and tell her you have missed her and how much you appreciate her. Tell her you are lucky to have met her; hold her hands, hug or kiss her as you tell her.
Step 6
Take care of each other. Offer to brush her hair, massage her back or do her nails. These affectionate and loving actions will bring you closer in a variety of different ways.
View Singles Near You