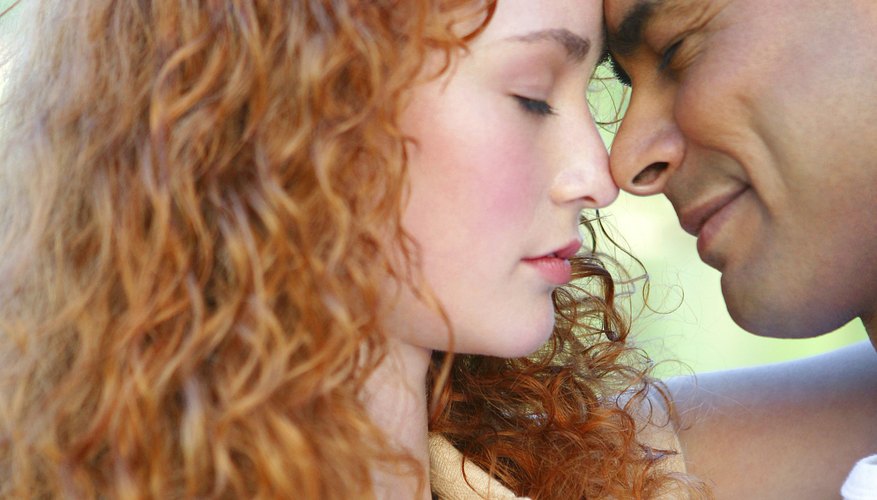 Step 1
Think about the things that you said to your boyfriend. Consider how you would feel if your boyfriend made similar comments to you. Figure out exactly why your comments hurt your boyfriend and come to an understanding about why you said the hurtful comments in the first place. You may have wounded his pride, an important part of his masculinity, even if he hides his pain initially.
Step 2
Remove yourself from the situation for as much time as you need to calm yourself down if you were fighting with your boyfriend when you made the hurtful comments. You will need to speak calmly and respectfully to your boyfriend if you want him to take your apology seriously, so it is best to wait to talk with him until you are confident you are composed. This also gives him time to think about his emotions and decompress, something many men do when they feel hurt.
Step 3
Explain why you said the things that you said and let him know that you understand why the comments were hurtful. Help him understand that you really do care about him and his feelings and you never meant to hurt him. Be open and honest when communicating with him.
Step 4
Commit to never saying the hurtful words again. Define how you plan to change your behavior in order to ensure that you don't hurt his feelings again. Apologizing is about more than saying you are sorry. You need to prove how sorry you are by mapping out a solution to the problem. When you make this commitment, you appeal to the solution focused part of your boyfriend, an aspect he shares with many other men.
View Singles Near You