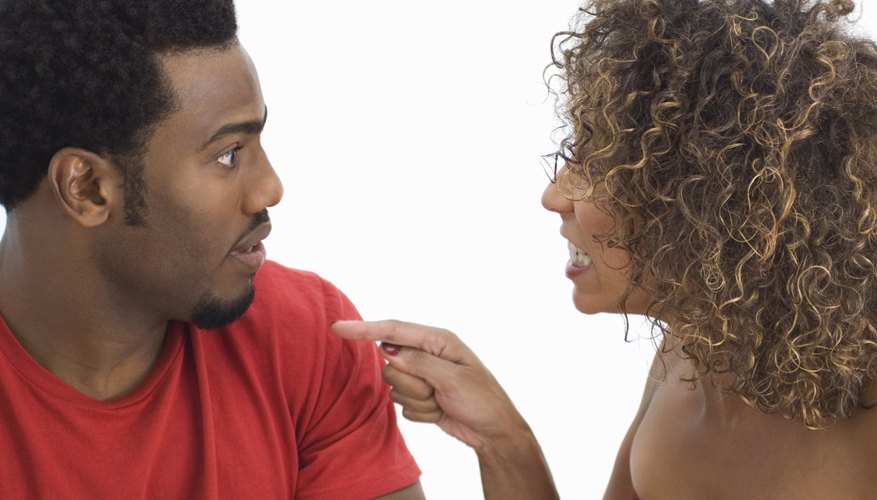 Step 1
Communicate with your girlfriend to determine exactly what you did that upset her. It is important to ask her what is upsetting her, instead of just assuming you know what's wrong. By taking the time to ask what the problem is, you will show her that you care about her feelings and getting to the bottom of the issue. Talk to her in a place that will be free of interruptions.
Step 2
Issue a verbal apology. When you make your apology, be specific about your actions. Rather than say, "I'm sorry for being a horrible boyfriend," say, "I'm sorry I lost my temper." Avoid statements like, "I'm sorry you felt that way," which imply you aren't at fault.
Step 3
Determine how you can resolve the issue. For example, if she is upset because you talked to her disrespectfully, determine different ways that you can talk to her when you are upset. When apologizing to your girlfriend, mention your strategies for how you plan to change in the future so she will take you seriously.
Step 4
Write her a romantic letter or send her a card letting her know how sorry you are. Taking the time to write out a handwritten note will show that you took the time to consider your feelings and thoughts before coming to her. Make sure you read through the apology letter a few times to ensure that it says everything you want it to say.
Step 5
Take her out for a romantic date when you feel that she is ready to forgive you. Surprise her with a trip to her favorite restaurant. See that chick flick that you have been avoiding seeing with her. Make sure you plan a date that is all about her and that lets her know how special she is.
View Singles Near You