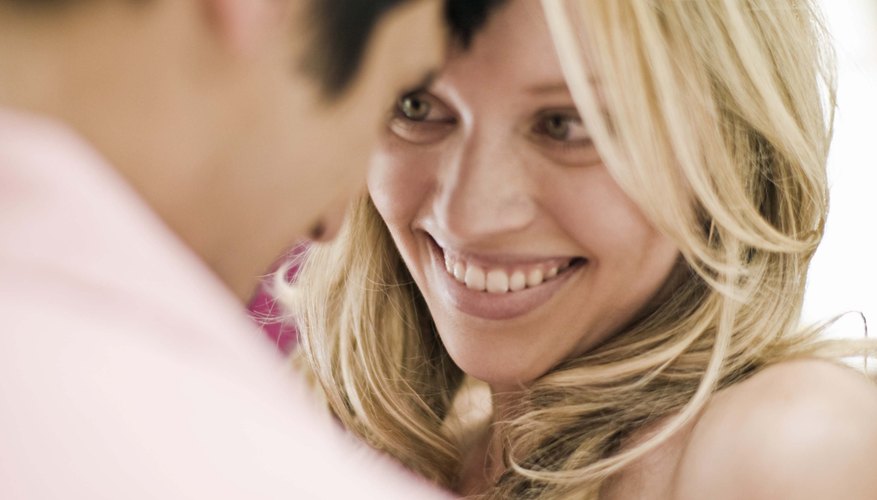 Step 1
Know your expectations. Strong and independent women are very comfortable with their interests, friends, comforts, careers and life. Do not expect an independent woman to change for you. Support and encourage an independent woman by becoming part of her life and adding to it, instead of attempting to squash her independence. She may challenge you or may use you as a sounding board for her endeavors. The best thing you can do is to challenge her back, be strong and there for her, and suggest ideas when she turns to you for help.
Step 2
Be available and decisive, but not overbearing. Independent women are usually busy. Send her an email with a date and time asking her what her schedule looks like. Ask if you can call her to set up definite plans. Pin down solid plans for her with solid ideas for things to do. Don't play it by ear or "hang out." Independent women like plans. They don't want to waste time.
Step 3
Watch your mouth. One of the biggest mistakes men make is to strip away a woman's independence by calling her names such as, "hottie," "babe," or "chick" on a date. Also, if you are having a conversation do not over-explain things. By over-explaining you are assuming she is less intelligent than you. Treat her as you would want to be treated.
Step 4
Let it go, if she ignores you. An independent woman does not need to be with a needy man. She will show you affection when she wants to. There is no point in pressuring her into giving you attention. In fact, she's likely to lose interest if you do because she may perceive you as being needy and insecure. If you pursue your interests and stay cool, she is more likely to show you interest. Give her space by not calling her or leaving her messages. She will tend to perceive you as more of a challenge and call when she wants to show you affection again.
Step 5
Be independent, too. Independent women usually are attracted to men who are just as successful as they are. This means you should feel self-confident about your job, financial situation and life before introducing her to it. For instance, an independent woman is less likely to date you if you live with your mom, who also does your budget and laundry.
View Singles Near You