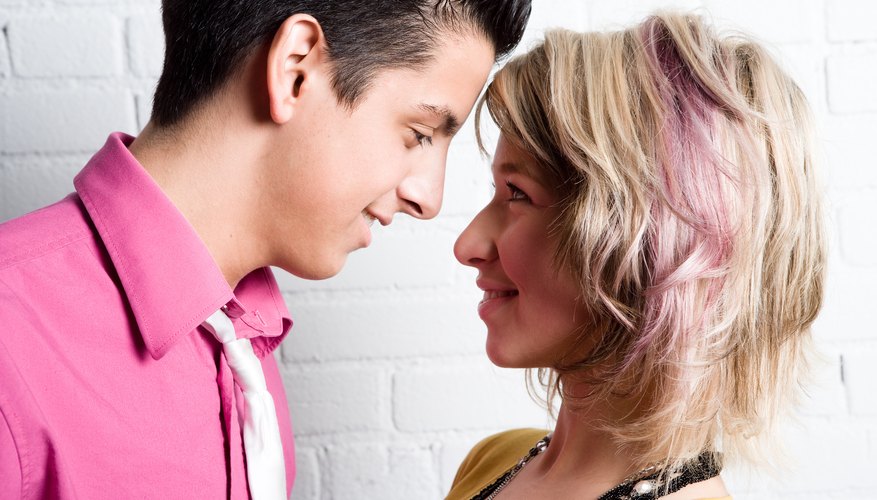 Step 1
Talk to your crush in school. Just because you think a boy is cute, doesn't mean that he will make a good boyfriend. Get to know him before asking him out.
Step 2
Become friends first. There is no reason to rush into anything at a young age.
Step 3
Socialise in a group atmosphere. Once you become friends, try getting a group of your female friends and a group of his male friends to go to the mall together or to hang out together at a dance.
Step 4
Start communicating one on one. Send texts to your crush or send him instant messages on the computer. Make sure to do this in moderation and make sure that your crush reciprocates and sends you texts and instant messages as well. If the boy does not respond to your messages, it may be a sign that he is uninterested.
Step 5
Ask your crush out in person. When you feel comfortable around the boy and are finally ready to ask him to be your boyfriend, do it in person. However, make sure to do it one on one. Pull him to the side at a dance or ask him to walk you home from school. Asking him out in front of a group will just make both of you more anxious.
Tips
Not every crush will like you back. Rejection is a part of dating. Don't let one boy turning you down ruin your self-esteem.

When a guy does like you, he will be very impressed with the fact that you had the confidence to ask him out first. Teen and tween boys can be just as nervous as teen and tween girls.
Warning
Know your boundaries and respect yourself. Even if you made the first move and asked the boy out, never let a boyfriend force you to do anything that makes you feel uncomfortable.
Resources
View Singles Near You