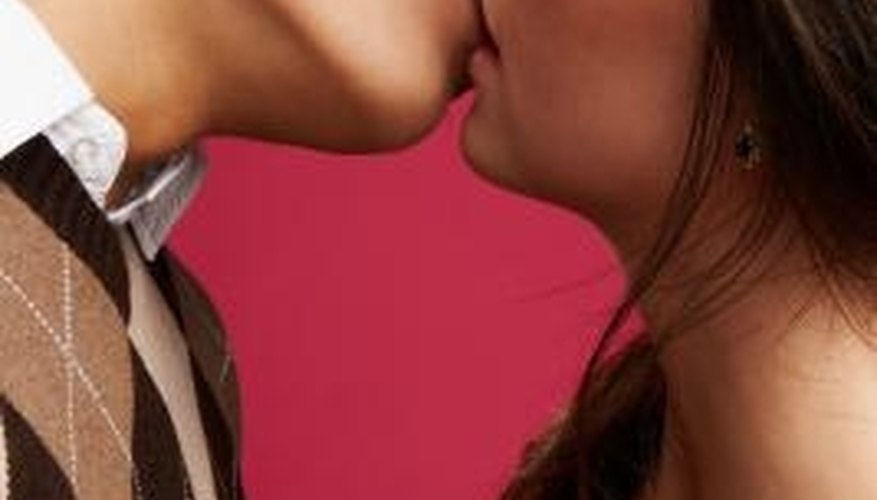 Watch for signs of affection. While some women just don't show much affection, in all likelihood, if you are receiving no signs from your potential kiss partner, she is not going to be amenable to a kiss. If she scoots away from you or rebuffs your attempts at even holding her hand you probably won't be getting a kiss. Wait until she shows some signs of affection before asking for a kiss.
Take it slow. Before you make this request, make sure enough time has passed. If you are five minutes into your first date, you are likely a bit premature. Hold off a bit to ensure you don't scare her away.
Think though what you want to say. Before you open your mouth, run through your request in your head. By using an internal monologue to practice your request you can reduce the likelihood that you trip over your words and end up fumbling your request.
Express your enjoyment. Start by telling her how much fun you have had on the date -- and hopefully she will feel the same. This simple declaration of enjoyment is a wonderful way to start this request as it creates a positive atmosphere and makes the reason why you want a kiss known.
Make your request. Ask if she minds if you kiss her, keeping it short and sweet -- perhaps like the peck itself. Avoid rambling at all costs, even if your nerves lead you to do so.
Prepare for either outcome. If your request is accepted, ideal. If not, it shouldn't be the end of your world. Before you even ask be ready for whatever response you receive to ensure that you aren't caught off guard.
View Singles Near You