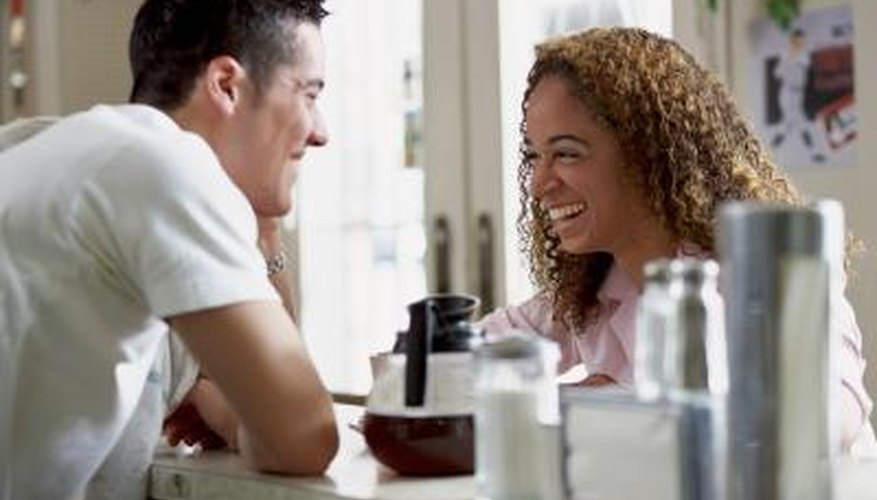 Working on your asking technique can increase the chances that you not only walk away with her digits, but also get a date.
Getting the Number
Coming up with a fun activity to do together, or proposing that you study or work on a project together, can work well when asking for a girl's number.
You might say, "We should get together soon to work on that assignment. Can I call you?" If you are newly acquainted, you might prefer to keep the focus on enjoying her company, such as by saying, "I really enjoyed talking with you tonight. Maybe we could meet up this weekend for drinks and pick up where we left off. Can I call you?" Suggesting going on a date and offering up your number may also help you secure her digits. For example, "I'm going to try out the new Lebanese restaurant this weekend. Here's my number. If that sounds like fun, give me a call. " Whichever way you use to ask for her phone number, approach her in a friendly and relaxed manner, advises social psychologist Jeremy Nicholson on the "Psychology Today" website. If she turns down your request, remember to practice kindness, respect and a willingness to back down. Behaving in a pushy or demanding way can ensure that her number never makes it into your hands.
View Singles Near You