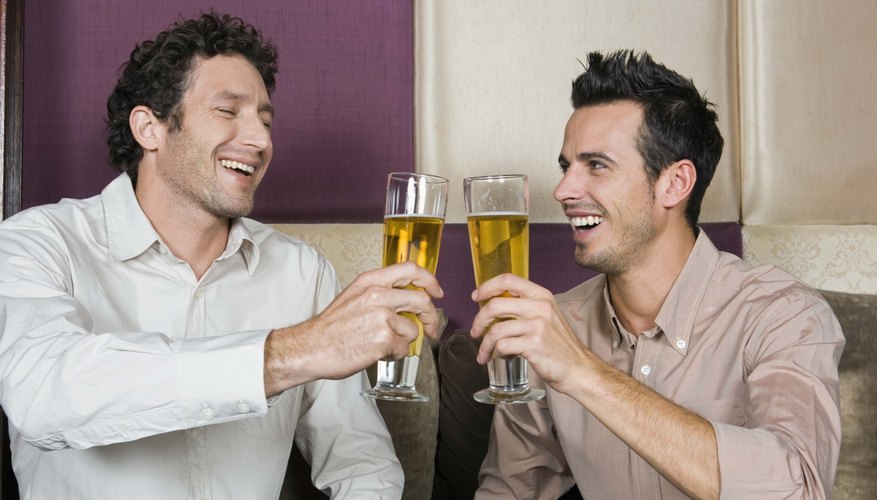 Step 1
Test the waters before you do anything. One night when the two of you are hanging out or talking on the phone, casually joke about how crazy it would be if the two of you would date. Pay attention to his reaction. This could show the sign as to whether he is open to that idea.
Step 2
Decide what to say. Plan carefully what you are going to say when you ask him out. You want to get your point across that you'd like to go out with him as more than just friends. But you don't want it to sound too crazy.
Step 3
Be direct. Prepare to say something to the effect of "I'm serious here. Would you want to try going out on a date with me sometime, or do you think we're better off just being friends?" If you are diplomatic about your approach, you squarely let your best guy friend know that you are interested in trying to date him but that you are putting the ball squarely in his court.
Step 4
Set the mood properly. You can choose to ask this question after the two of you are joking around quite a bit or you can choose to ask the question after a moment of a serious conversation. Regardless, it's important that your best guy friend knows that the question you are asking is serious and from your heart.
Step 5
Prepare for his answer. He might very well say that he just wants to be friends. If this happens, it's important that you accept the answer and move on as if you never asked the question to begin with for the remainder of the conversation. If you take the news hard from him, you may be setting yourself up for a period of the silent treatment from him until he thinks you have gotten over your crush.
View Singles Near You