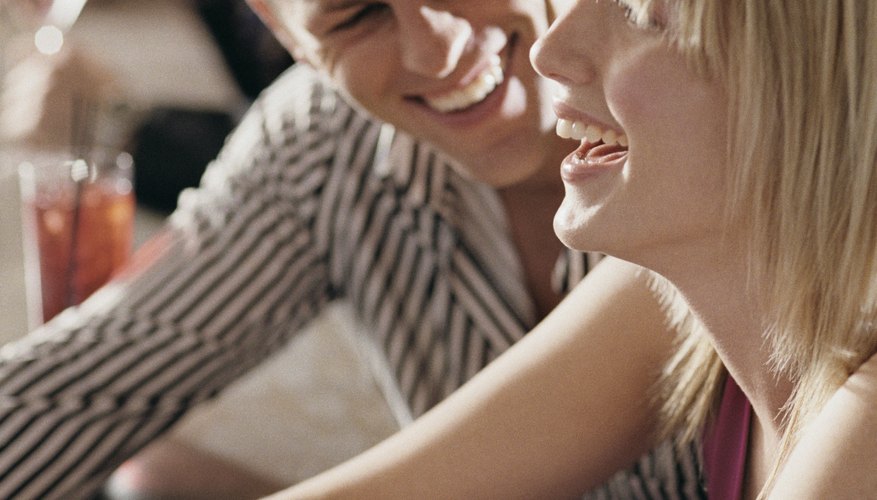 Step 1
Gauge how she feels about you by subtlety asking her to spend time with you. Don't ask her outright. Say something like, "I'm going to the beach, if you wanna join me..." If she says "no," it's not too embarrassing because it just sounds like you're being polite by asking her. If she says "yes," then you know she's willing to spend time with you.
Step 2
Look for signs she might see you as a platonic date. This can take a sharp or experienced eye. Take a subtle step towards her. If she steps away, then she might not be interested. However, if she stands her ground or takes a step towards you, she probably likes you.
Step 3
Take a deep breath and up your game. After your platonic date, say something like, "I'd like to go on a date with you, if you'd like to join me..." This is kind of funny and if she has any humor at all, she'll smile or laugh, which is the key to a woman's heart. It's straightforward and you will know how she feels. If she says "no," maybe she's not ready, or maybe she doesn't appreciate what you have to offer. Someone else will.
Step 4
Talk about anything, within reason, besides her ex-boyfriend. Pretend he never existed. If she talks about him, which could be a turnoff for you, be sympathetic and remember that she agreed to spend time with you. Be yourself and show her what a great time she can have with you.
Step 5
Give her space after the date. Chances are, if she likes you, she'll let you know. Follow the date with a quick e-mail or text message saying you had a good time and that you'll talk soon. Find an activity that you both enjoy and, three days after the date, ask her to join you for another date doing what you both like. Switch gears with dates so you don't fall into the mundane. Avoid places where she and her ex-boyfriend went.
View Singles Near You