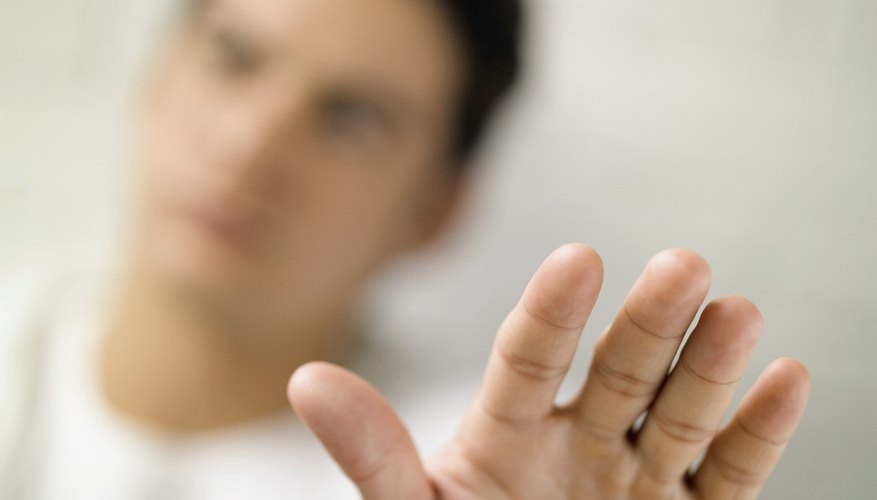 Step 1
Build self-confidence. Some lack assertiveness because they aren't very confident in who they are as people. If you don't possess a great deal of self-confidence, work on building it, reminding yourself what a wonderful person you are and remembering your positive characteristics so you don't feel as if you don't deserve a voice.
Step 2
Develop the ability to say no. Some individuals who lack the ability to be assertive say yes to almost anything, leading themselves to do things they otherwise wouldn't have agreed to do. If you say yes regardless of how fervently you wish to say no, rectify the situation, reminding yourself to pause before responding to each query and critically considering whether saying yes is the best thing to do.
Step 3
Choose issues of importance for you to tackle. If you are just building your assertion skills, you likely won't be able to be assertive constantly. To increase your chances of assertiveness success, decide which issues are most important to you, and promise yourself that you will take a stand on these issues as you begin your movement towards assertiveness.
Step 4
Voice your opinions in an assertive fashion. When sharing your opinion, don't ask questions, such as, "Where do you want to go tonight?" but instead make statements such as, "I would like to eat Chinese food." When you make statements, you make your opinion known instead of simply kowtowing to others and doing whatever they would like you to do.
View Singles Near You