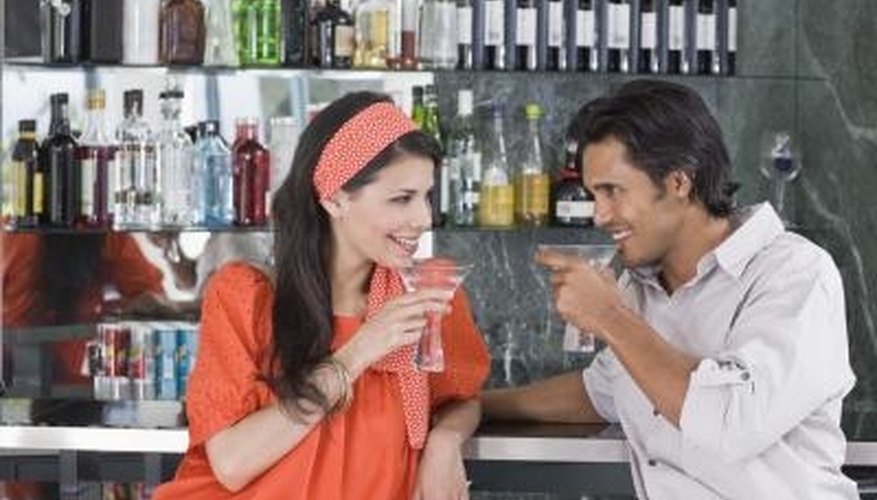 Use your best psychical feature to your advantage. If you have a wonderful smile, nice muscular build or attractive eyes, most women will go crazy over it or definitely take notice of your best asset.
Be confident. There is nothing more attractive to a woman than a man who is sure of himself and knows what he wants. Keep your head held high and have enough courage to walk up to a lady to introduce yourself and say you are interested in her.
Make her laugh. While a good-looking guy with a great body can be a magnet to women, one of the best characteristics a man can have is a sense of humor. Women will respond to a guy who doesn't take himself too seriously and who can be lighthearted, fun and one who does not bore her to tears.
Dress nicely. As brutal as it may sound, some people believe your first impression is your last one, so it never hurts to keep your appearance in check by keeping yourself well-groomed and maintaining good hygiene. Although you don't have to look as if you just stepped out of a "GQ" magazine, having a sense of style does have an effect on how attractive women will find you.
Engage in meaningful conversation. Women are well aware that men are pulled in by their beauty, and while it is nice to compliment her, talking about looks alone shows that you are after her body rather than her mind. Discuss the issues of the world or an interesting book you've read. Show her you have an opinion other than she is hot, and you might become a keeper.
Tips
Always be yourself and try not to imitate what another man does.

Every woman has her likes and dislikes. Learn a little about what a particular woman's are to really boost your chances.

Keep a nice balance of being a nice guy and being a bit mysterious.
Warnings
Avoid being cocky, as it is a turnoff to most women.

Do not be too nice--some women take advantage of men like that.
View Singles Near You