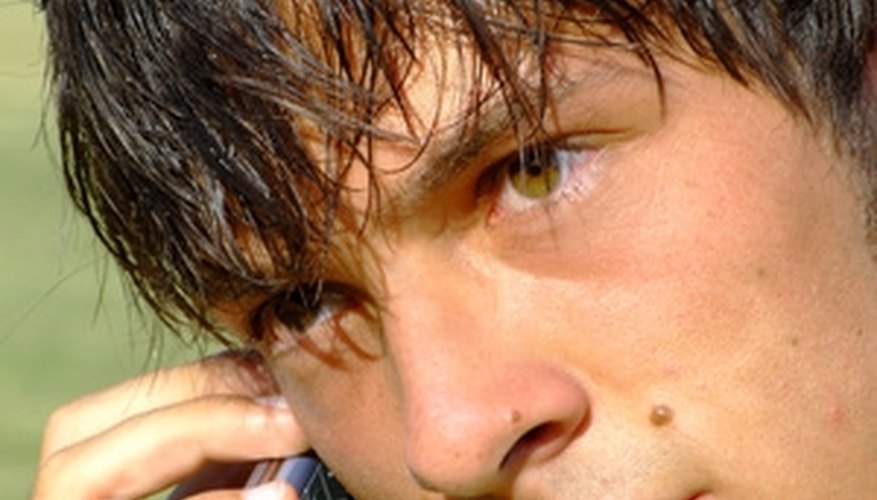 Take full advantage of the first phone call. You only get one chance to make a first impression, so make it count. When you get the call, answer the phone in a pleasant, engaging and graceful voice. This will open the door to a great conversation.
Use your most desirable phone voice to attract him and keep his attention. Be a little flirty, encouraging and smile when you're speaking---this will give your voice an appealing and welcoming tone and get his imagination going.
Make him feel comfortable. Being approachable is a great way of letting him know that you're interested and available. If he feels comfortable talking to you, he'll relax and the conversation will flow much easier.
Listen and respond to what he's saying; you'll keep his attention if he thinks you're interested. Giving him positive feedback will increase his confidence, and make you more attractive to him. Remember not to lose sight of what the conversation is about.
Ask and answer questions to show that you're interested and interesting. If there's a lull in the conversation, get his attention by talking about his interests (sports, hobbies, etc.). If you don't know much about his interests, ask questions and sound interested in his answers.
Reveal your positive personality traits. Show him that you're: fun-loving, sweet, open-minded, confident, sensitive, sexy, silly, intellectual, adventurous, curious, etc. Don't show them all in one conversation, pace yourself and slowly reveal each trait in subsequent phone calls.
Sound confident, but not over-confident. When you sound confident over the phone you will project a positive self- image. Being over-confident may reveal your insecurities without you realizing it, making you seem cocky and/or detached. Be open-minded, sensitive and let him know that you're interested and available. Always end your conversations on a good note.
Tips
Be yourself. Don't change who you are in order to attract someone.

Give the respect you want to receive.

If you don't feel an attraction, let the other person know that there's no chemistry between you.
Warnings
Don't be loud or obnoxious.

If you're planning on meeting with someone for the first time, meet then in a public place and get to know each other before inviting them to your home.
References
Resources
View Singles Near You