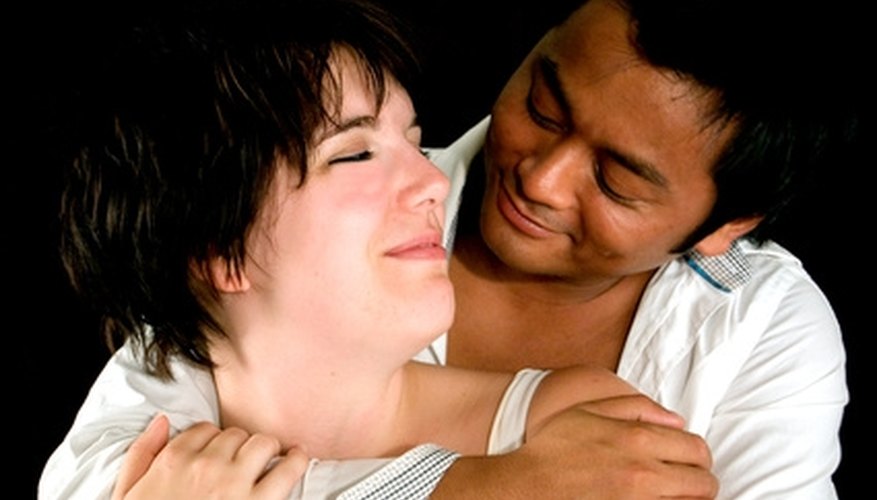 Verbal Communication
The most common form of communication is verbal communication. This consists of the words we say and the words we write. This breaks down into oral verbal communication and written verbal communication. Oral communication, the words we speak to one another, can be a powerful tool used to convey a wide range of emotions including joy, anger and sadness. Written verbal communication consists of the words we write in the form of letters, emails and text messages. We must be careful when using written verbal communication because the person receiving the message may misinterpret the emotion or intent behind the words they are reading.
Non-Verbal Communication
The main type of non-verbal communication is body language. As human beings, we give off signals subconsciously by the way we carry our bodies. People who are adept at reading body language can determine someone's mood, feelings and even certain personality traits just by looking at them. It is important to be aware of what our body language is conveying especially because we do it naturally without thinking about it. Even small movements in the muscles of our face, darting of our eyes, or the pursing of our lips can tell someone a lot about us before we even open our mouth.
Formal Communication
Formal communication is a subdivision of verbal communication. It consists of all formal or business-like exchanges of information. For example, business letters, resumes, reports and emails are all forms of formal communication. It is usually adheres to a strict set of rules or guidelines that have been predetermined by the parties giving and receiving the communication. It is usually reserved for the workplace and educational settings.
Informal Communication
Informal communication is much more casual. It can consist of love letters, emails, birthday cards and text messages between friends. It is a lot less rigid and more flexible in the use of language and tone than other forms of communication. Informal communication is the most commonly used form of communication between friends, family members and lovers.
View Singles Near You