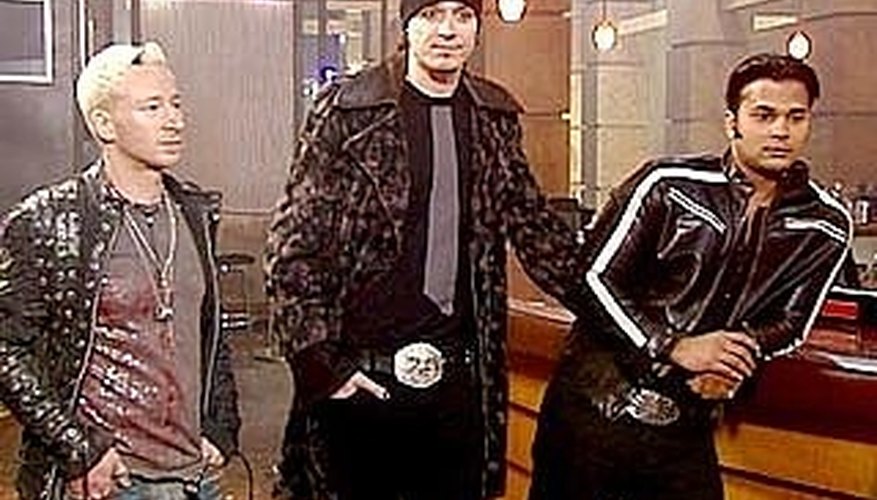 Prepare for going out by grooming the way you would for a special occasion. Pick out a nice outfit, do you hair and always wear something that makes you stand out. Even if it's something subtle like red lipstick or a hat it will make you stand out when you enter an establishment.
In order to meet people, you need to flirt meet them. You can't master your pick-up skills if you're standing against a wall all night long. Get past your fear of approaching people; take a deep breath and jump in with both feet. People are inherently good natured. If someone is rude enough to blow you off without a thought, they aren't worthy of your attention.
Most people tend to travel in groups, which in the seduction community is considered a set. Sets are any number greater than one. Women, especially, enjoy the comfort and stability that traveling in herds provide, so in order to talk to them you have to initiate a conversation with the entire group.
The hardest part of the approach is breaking the ice, once you've made contact making conversation can be easy. There are several non-threatening techniques to melt into the crowd like telling a funny story or anecdote.
Don't be intimidated by groups of people. people who are surrounded by other people are surrounded for a reason and it usually is because they are fun to hang out with. Being confident will draw people to you.
If you get rejected, don't get frustrated and definitely don't give up. Walk away confidently and avoid making a rude comment. A confident person will walk away with their head held high on the look out for their next encounter. There's a saying in the seduction community that 'the artist who gets rejected the most leaves with the most phone numbers'.
Both women and men thrive on the chase. If you make it seem like you're not interested, they'll do everything in their power to make you interested. Women tend to over analyze any situation they are in, so if you follow compliments with negative compliments she'll work extra hard to make you want her. Try saying, "You have beautiful eyes, why are you hiding them under all that makeup?"
Make an excuse to leave at the height of the conversation. This will show them that you're popular, busy and have plenty of important things going on and it will ensure that you don't overstay your welcome.
When the time is right, get them alone. If you've made it this far you'll be able to read the signals. Pull them to an empty table or a more quiet part of the bar by expressing your interest in talking to them in private.
Seal the deal! Try to avoid outwardly asking for their number. Say something about how you'd love to see them again or you'd love to talk again soon and let them do the asking. An auto response to this query is "Let me give you my number." Well done!
Things You Will Need

Confidence
An open mind
Great clothes or one great outfit
Be well groomed
View Singles Near You