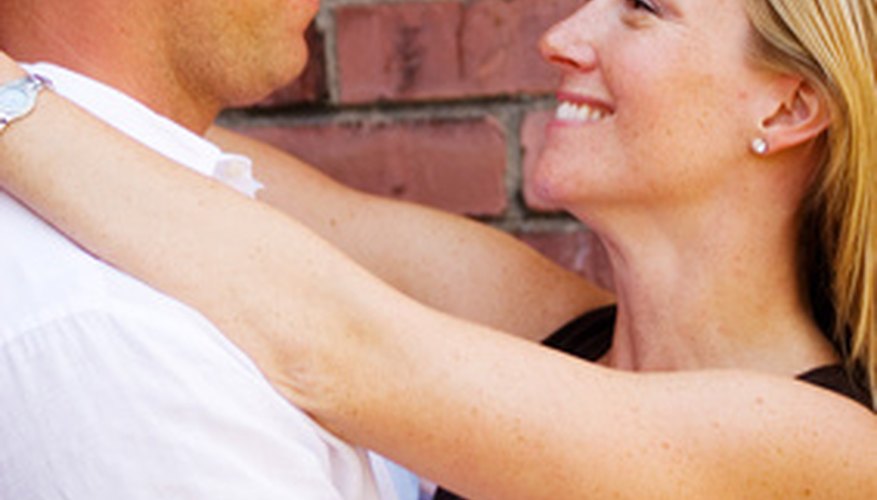 Step 1
Improve your looks. Beautiful people are often attracted to beautiful people, so do your best to look good. Don't fret if you're not naturally handsome. Even if you have average looks you can lose weight or add muscle, if necessary. Visit a good hair salon for a really nice haircut. Pay attention to your grooming from head to toe as you start looking for a beautiful girlfriend.
Step 2
Hit the gym--not only for the exercise, but to find beautiful girls. The website Made Man says you should hang out where the girls are working out. Sign up for kickboxing, yoga or spinning classes. Become a regular as you look around for the most beautiful girls. Try to become friendly with some of the girls while not coming across as creepy. Take your time and don't expect romance to come overnight.
Step 3
Shop for cosmetics for your mom. Ask a beautiful girl who is also shopping for help picking out a skin moisturizer or perfume for your mother. Once again, guard against coming across as creepy. Just let the conversation flow and allow things to happen naturally. If the opportunity feels right, ask the beautiful girlfriend if she has a boyfriend. Then invite her to connect with you on your favorite social networking site.
Step 4
Work the social networking sites. Build your list of online friends by inviting scores of beautiful girls to connect with you. Leave nice notes on their social networking pages and wait for them to reciprocate.
Step 5
Close the deal. Leverage all your contacts from the gym, cosmetic counter and online sites. Choose a girl who seems to have interest in you. Ask her out, conduct yourself as a gentleman and allow the romance to begin.
View Singles Near You