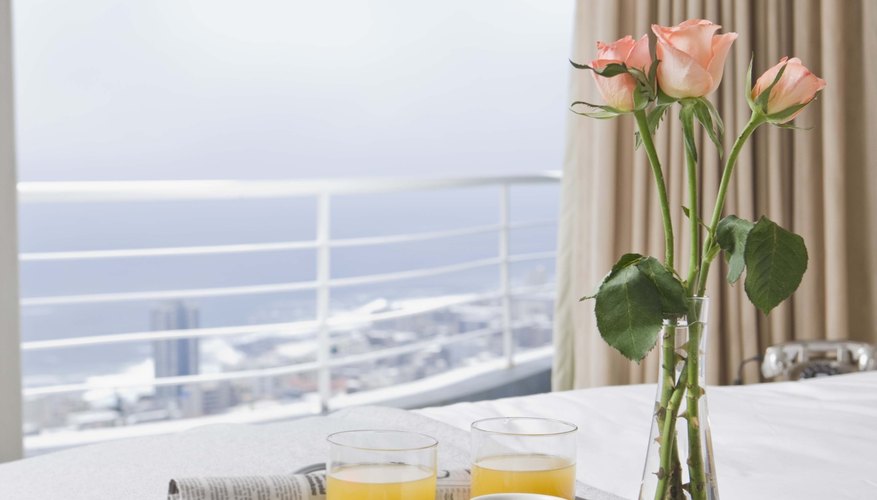 Ashford Castle in Ireland
Located on the shores of Lough Corrib in Ireland, Ashford Castle gives you a glimpse into Old World beauty and romance. You'll have the perfect getaway complete with all couple activities such as spa treatments, moonlit walks along the shores of the lake, a castle imbued with rich history dating back to 1228, bicycle safaris, couples golf, lake cruises and romantic candle-lit dinners in charming rooms.
As far as beautiful romantic hotels go, Ashford Castle could be your best choice: It definitely was for Pierce Brosnan, who had his wedding here.
The Villa d'Este in Italy
If you're looking for a gorgeous romantic hotel in Italy, try the Villa d'Este. This beautiful property overlooking Lake Como is considered to be one of the best hotels in the world, as recognized by "Travel + Leisure" and "Forbes Traveler."
It offers guests a chance to enjoy magnificent views of Lake Como and indulge in a dearth of couple activities such as boating, garden walks on the 25-acre grounds, couple massages, treatments at the spa and wine tours.
Quintessentially Italian, this beautiful romantic hotel contains 152 one-of-a-kind rooms that were once home to an Italian Prince in the 16th century.
The Ritz in Paris
Paris is the city of romance and the Ritz is no less than the heart of this great city. A stay at the Ritz will guarantee you a love story you'll never forget. The French are known for their romantic ideals, and there's no place you'll experience this more than at the Ritz.
What you can do here: Enjoy your charming and imbued with rich history room, explore Paris with your loved one, have a romantic dinner at the Michelin-starred L'Espadon and create your very own love story of the decade.
St. Regis Aspen Resort, United States
If you've ever dreamed of a romantic getaway with your loved one that encompasses thrills on the ski slopes, huddled sledding, warm fireplaces ideal for snuggling, romantic dinners by candlelight, couple spa treatments and beautiful views of snow-topped mountains and alpine lakes, then this wonderfully romantic hotel could be your choice of perfection.
Situated on the base of Aspen Mountain with 179 guest rooms and all modern amenities, the St. Regis Aspen Resort is a complete romantic masterpiece.
View Singles Near You