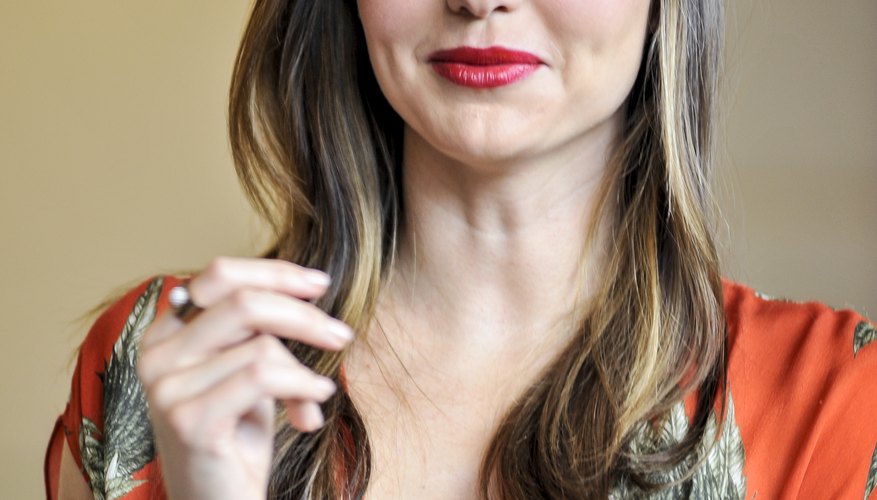 Step 1
Identify your body type. Taller, thinner types tend in appeal to American markets; petite, shorter women are ideal for European covers; and women with more muscular, toned physiques may grace the covers of fitness-oriented publications, according to fashion expert and author Roshumba Williams. The Association of Model Agents representing the United Kingdom indicates female models should be at least 5 foot 8 inches tall with bust to waist to hip measurements of 34-24-34 inches.
Step 2
Find a reputable agent. Signing on with an unsuccessful or unscrupulous agent will not only waste your time, but can waste your money as well, according to an article on the "Marie Claire" website. Look for factors such as how long the agency has been in business and how many clients it represents.
Step 3
Take some classes at a reputable modeling school. These schools will help you assess your strengths and assess your chances of becoming a model. Although they aren't a prerequisite to becoming a model, classes work best for women who lack self-confidence or knowledge of the modeling industry, according to the Marie Claire website.
Step 4
Earn your stripes by taking non-cover jobs to give you experience and an introduction to the modeling world. Romantic cover models tend to be at the top of their professions, so you'll have to pay your dues first.
Step 5
Put together a comprehensive portfolio of your best work. This will serve as your resume when you attend auditions or open-calls, showing potential employers your experience level and how well you photograph.
Step 6
Stay positive and persevere; top models tend to be alert, resourceful and good-natured, according to the AMA. To reach the top of the modeling profession and get a romantic cover, you have to be intelligent and reliable, as well as beautiful, because no one wants to work with a diva.
Warning
Read any contract before you sign it and get advice from an attorney before legally committing to any photo shoot. Verify the legitimacy of any potential employer, agency or school and report any concerns to local authorities.
View Singles Near You