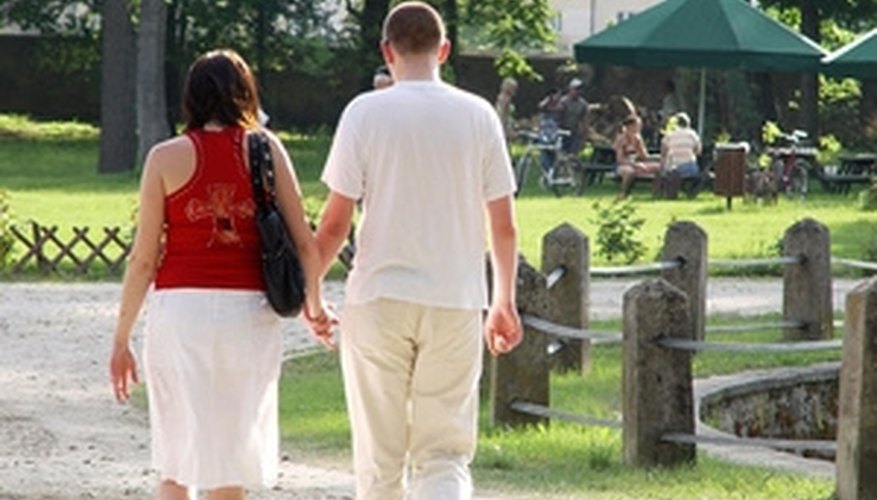 Interact with the opposite sex in wholesome ways. God desires that people relate to and serve each other as creations that share His image. Dating will help you to be more confident in dealing with the opposite sex in everyday situations as well as one-on-one.
Use dating as a time to learn more about men and find out what they are like. This will increase your ability to recognize the man that is right for you when the time comes.
Use dating to overcome shyness and a sense of isolation. Dating will help you develop interpersonal skills as you get to know another person and let them get to know you.
Analyze yourself as you relate to a man during a date. See the personality traits that appear and recognize weaknesses in him and yourself. Be willing to work on traits like shyness that are a hindrance to nurturing relationships with others and undermine your self-confidence. It is difficult to change, but worth the effort.
Develop a happy demeanor that will draw people to you. A negative demeanor comes from insecurity or low self-esteem and needs to be changed by God to a more positive point of view. A smiling, positive demeanor will attract people to you.
Take pressure off of yourself. Too much pressure undermines your confidence. Approach dating as a fun activity where you get to know someone. Stop worrying about rejection and the need to find Mr. Right.
Practice serving the person you are dating. This will help you to address his weakness by confidently speaking the truth to him in love, if needed.
Develop your people skills on a date and experience spiritual growth as a result. Become more comfortable in social situations by opening up about yourself, your feelings and your desires. Practice confronting your date and dealing with conflict, if necessary. You can also learn to listen and be less self-centered.
View Singles Near You