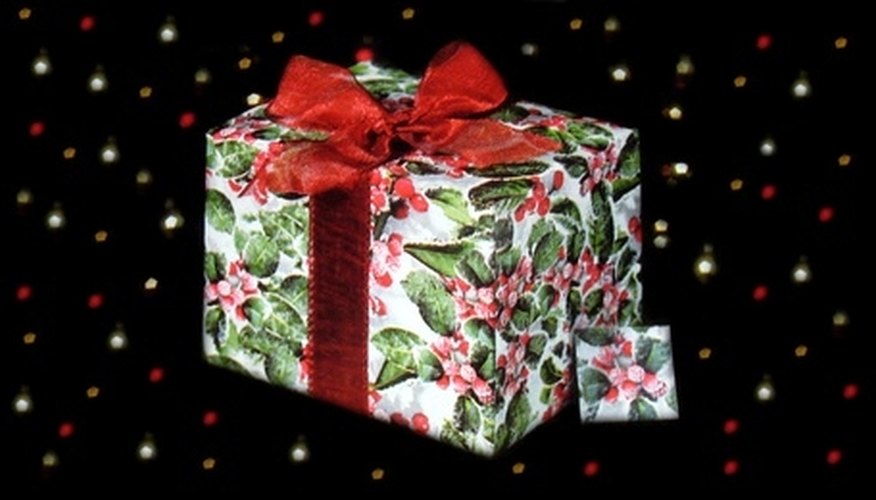 Jewelry
You can't go wrong with jewelry, one of the most common gifts for a girlfriend. Choose a necklace, ring, bracelet or earrings that will fit her style. If you're unsure what exactly to get her, talk to her friends or family for advice. You can also choose to take her to the jeweler with you. This would take some of the surprise out of it, but she'd still be excited to go and pick out a piece she wants.
Homemade Dinner
You're sure to win your girlfriend over if you surprise her with a homemade dinner. Make her favorite meal and set the mood by decorating with a nice tablecloth, lighting some candles and playing some soft music. Along with her favorite dinner, prepare her favorite dessert and serve her favorite drink -- make the night all about her. Make a toast and list the things you love about her and how you're lucky to have her in your life. End the dinner by allowing her to relax while you clean up. You can finish the night by cuddling in front of the TV and watching a movie.
Gift Cards
Gift cards are a great idea for when you have an idea for a gift, but want her to be able to pick out her own items, such as clothing or DVDs. If you don't want to do the gift card, you can simply take her on a small shopping spree and allow her to pick out a few things. She'll have fun and you will get to spend the afternoon together.
Poem or Scrapbook
Write a poem about your girlfriend. It doesn't have to rhyme, just write down things you love about her. You can also make it into a small story about the day you met, the day you asked her out or the day you fell in love. Include memories that will make sure smile. Create a scrapbook by putting pictures of you and her into a book and decorating each page according to what is in the picture. Include pictures of your first date or first vacation. Allow her to relive the memories; she'll be surprised at the effort you put into the book and poem.
View Singles Near You