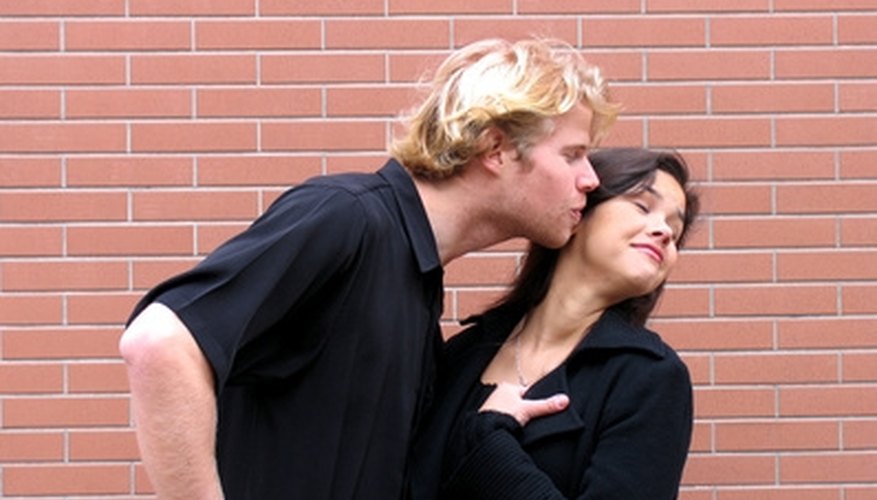 Observe the boy from a distance, if possible. When a boy decides he is interested in a girl, he will often begin watching her. If eyes meet, he may hold eye contact for a few seconds longer than normal. The boy may also raise one eyebrow momentarily during eye contact.
Watch the boy's body language. He may run his fingers through his hair or straighten his clothing. He may also turn his entire body toward you to signal interest. At this point, a boy will usually wait to see if you encourage his interest. If you turn toward him while holding his gaze, he will probably approach you.
Notice the boy's spoken and unspoken signals as you talk. He may laugh often and lean in toward you as he speaks. If he is flirting, he will usually touch your shoulder or your arm during the conversation. He will watch you intently as you speak, showing great interest in what you are saying. He may stand closer to you than normal to show interest.
Tip
Fearing rejection, a boy will usually not approach a girl unless the girl gives him some kind of encouragement. When you notice a boy watching you, if you want him to approach, turn toward him and hold his gaze. This will communicate your interest and give him the encouragement he needs to initiate a conversation.
View Singles Near You