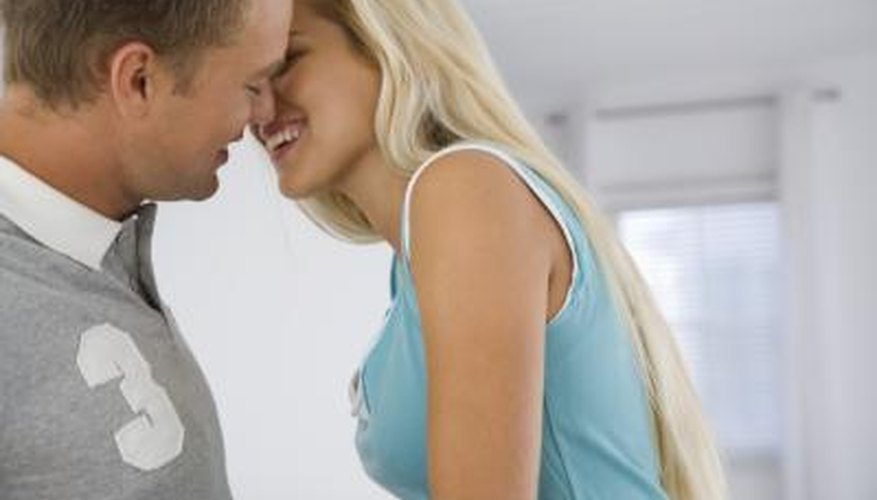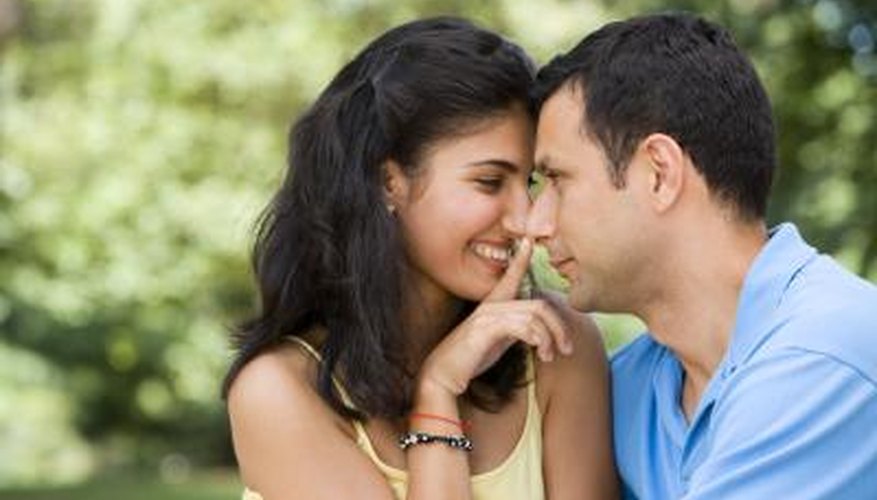 Step 1
Use body language to send the signal that you're interested in being physical. If the two of you are sitting next to each other, cross your legs toward him, to ensure you're facing one another. Lightly touch his hand when you make points of emphasis in your conversation. If you're watching a movie together, arrive with your hair up and then let it down, slowly, half way through the film. If it's just washed, he'll get a pleasant smell after your hair falls.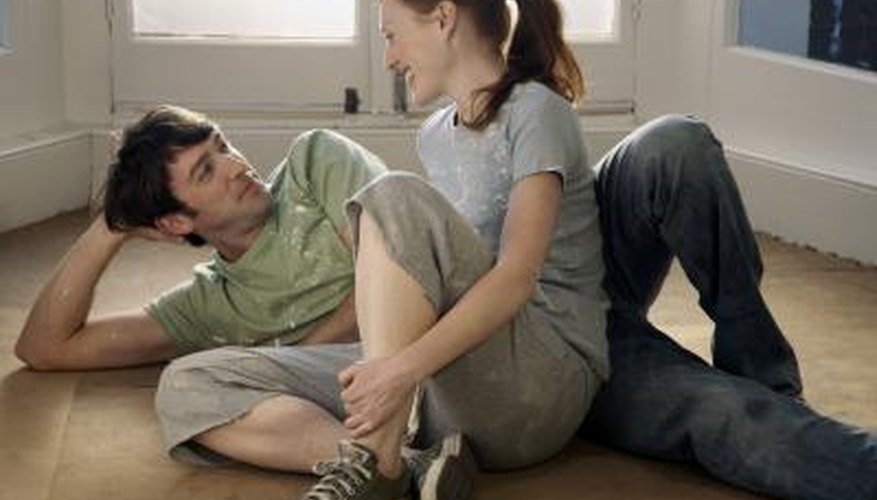 Step 2
Make eye contact. When he's speaking, you should look at him directly in the eye. Laugh at his jokes in a light-hearted way and bow your head slightly as you laugh. This gesture of subtle submission is attractive to many boys.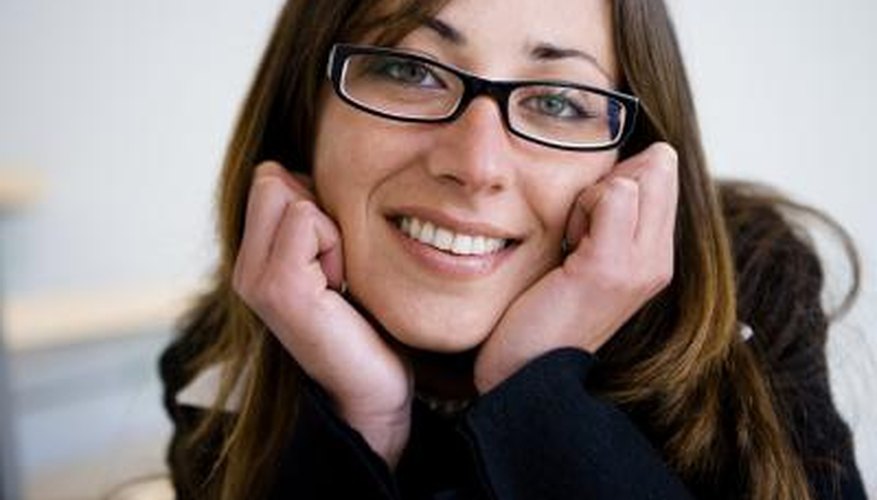 Step 3
Compliment and flirt. This can take some practice. Never compliment too much. After the conversation gets started, tell him you like something he has on. Say so in a confident way. If he's wearing an accessory (hat, tie, glasses) take it off him and try it on or hold it behind you and make him reach for it. Don't do this right away. Wait until you've build a good rapport.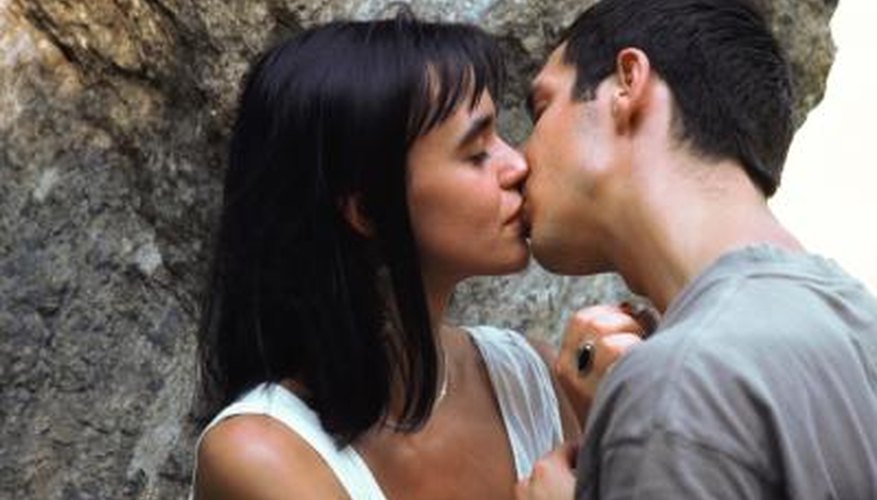 Step 4
Slow down the pace and gaze. If you're too shy to tell the boy you'd like to kiss, the strongest signal you can give at the end of date is to pause or hesitate before you part ways. If it's time for you to leave his car, don't just unbuckle and scoot out. Unbuckle, stay seated and look at him. He'll get the signal. Any time you take a break from the conversation and make eye contact, he'll know he has permission to kiss you.
View Singles Near You