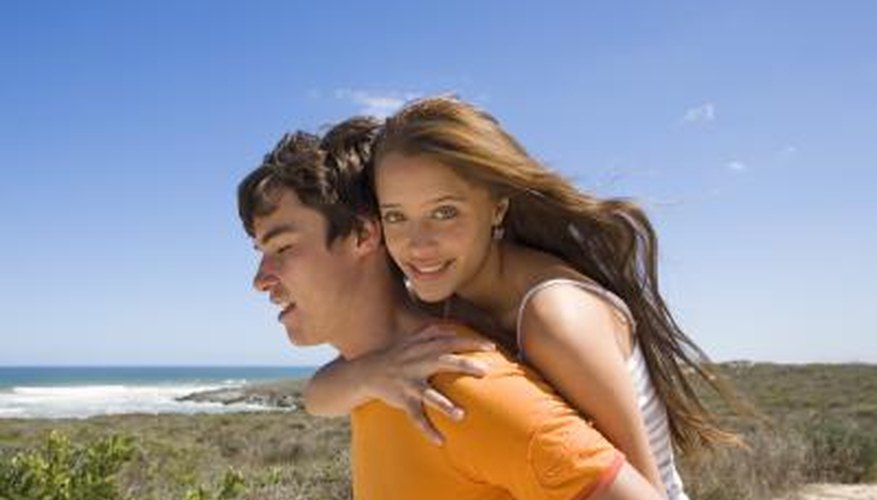 Step 1
Ask a mutual friend to plan an outing and invite both of you. Talk the the boy while on the outing, but avoid monopolizing his attention. Leave the boy wanting more to increase the chances he'll ask you out on a date.
Step 2
Dress in curve-hugging clothes to show off your body. Find a balance between accentuating your figure and showing too much skin. You don't want the boy to ask you out for purely physical reasons.
Step 3
Show confidence when you're around him by standing up tall with your shoulders back. Speak positively about yourself and avoid seeking his reassurance to get attention. Boys are attracted to confident women, as Dr. Jim Houran, a relationship psychologist, shared on Cosmopolitan's website.
Step 4
Tell jokes. Boys like girls with senses of humor who can make them laugh, according to eHarmony.
Step 5
Find out about the boy's interests and talk about the ones you have in common. Boys like women who are passionate, according to Houran. Getting a lively conversation going may convince the boy you want to ask you out.
Things You Will Need

Good observation skills
Things in common
Tip
Apply the three strikes rule. If you hang out with the boy for three times and he still hasn't asked you out, it may be time to cut your losses and find a new boy to focus your attention on.
Warning
Sometimes boys just dont like you. Dont try to pressure him into liking you, because it'll just drive him away.
View Singles Near You