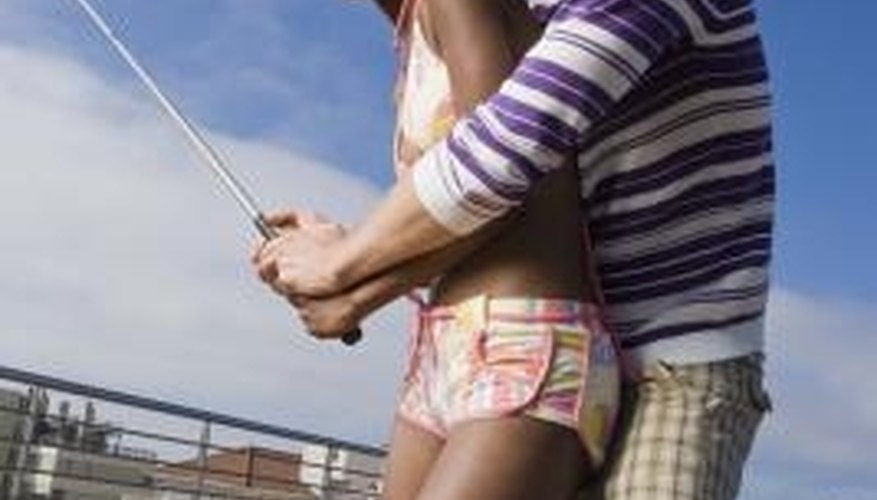 Think about past experiences and assess any failures. Think about the type of man you wish to meet. Make a list of your interests and common talking points you could share with a potential new boyfriend. Make sure you are pursuing a man to make you happy and not to impress anyone else, for example your parents or friends.
Make yourself feel confident. You can do this by getting a new haircut, treating yourself to new clothes or enjoying a night out with friends. Be sure to be confident in yourself in order to have sufficient confidence to talk to a new person.
Search for online dating sites. Search for a site where you can list any hobbies, interest or likes you have. This will improve your chances of finding a man you are comfortable talking to, increasing the chances of a relationship with longevity. Upload a photograph in which you look happy, attractive and are smiling.
Search for a man with similar interests as your own. Make sure to search for a man in your age range, within an area easily accessible area and to whom you're attracted. Once you feel comfortable with the idea, send a request to talk to the man you have found you like. Be polite, confident and most importantly yourself. If you connect with the person you like, talk informally about a meeting time. Be careful with where you arrange to meet. Make sure it is a public place with many people around in case you feel uncomfortable at any time. If the date goes well arrange another meeting. If the date is unsuccessful, search again and do not lose your confidence.
Look to meet a man through a mutual friend or work colleague. You can either ask a friend if she knows anyone who would be suitable or investigate for yourself. Another example of a way you could look to meet a boyfriend is at a place your interest. Try talking to new men while you are taking part in a hobby of yours. If you don't have an appropriate hobby, begin one, such as working out at a local gym.
View Singles Near You