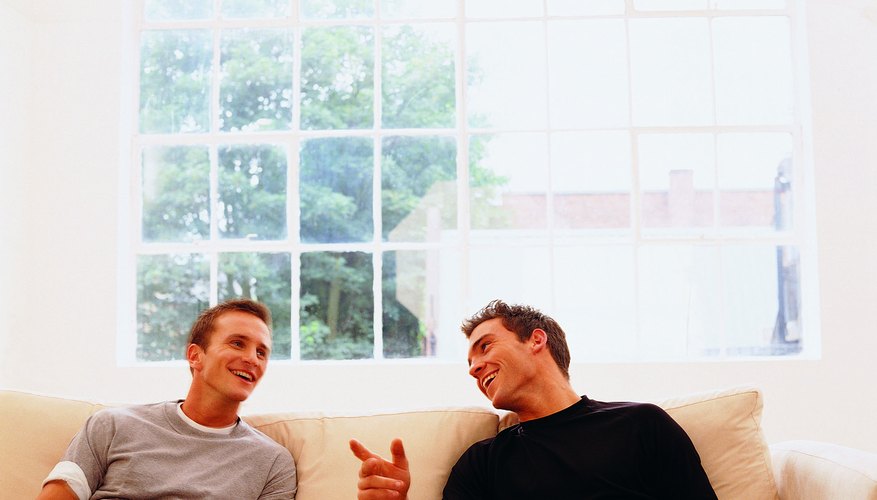 Step 1
Let go a little. Giving your boyfriend the freedom and space to enjoy a little guy time ensures that he's happier and less stressed out when he does spend time with you. After a day of male bonding, he'll return to you with enthusiasm. Spending all of your time with your partner won't allow him to grow as an individual, and curtailing his freedom ultimately makes him an unhealthy partner for you.
Step 2
Embrace his bro. Listen when your guy extols the virtues of his male friend, get to know him and make him your ally. Ask to be included in some of their activities or invite his pal to join the two of you. Just don't barge in when he's in a "no girls allowed" mood; alone time with friends is important for guys, and you'll end up feeling awkward when you're not welcomed.
Step 3
Tell him you miss him. Let your man know that you're feeling neglected. A direct approach might be all it takes to get him to start paying attention to you again. Instead of lashing out and bashing his bromance, speak to your boyfriend in an honest, gentle way about your concerns. Ask him to make specific plans to do things in advance, to help get your relationship back on his calendar.
Step 4
Remind your man what he's missing. If your guy is still ditching you for his buddy after you ask him for more quality couples time, refresh his memory when it comes to all of the qualities you have that his male friends don't. If other strategies for getting him to choose you over his bro haven't been successful, it might be time to put your feminine wiles to work.
Tips
Get out with the girls and enjoy yourself instead of sulking at home alone. If you're enjoying yourself with your own friends, you'll feel less threatened by your boyfriend's bond. If his bromance still has you bothered, you might need to explore why you're feeling so jealous.

If your guy won't give his bromance a rest and make your relationship a priority, he's too immature for romance. Send him packing and look for a man who treats you like someone special in his life.
Warning
If his best buddy is truly bad news, tread carefully, but broach the subject with your boyfriend. When his bro shows you disrespect or has become a constant third wheel, your boyfriend is ultimately to blame for not setting boundaries and putting you first.
View Singles Near You