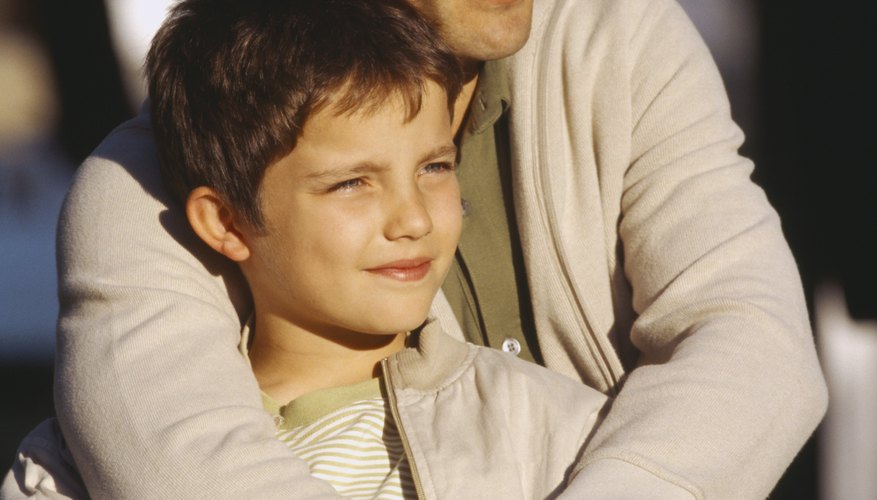 Step 1
Come to terms with the fact that you might experience jealousy over your boyfriend's relationship with his children. Deal with any emotional dependency issues you might have with counseling or attending a support group. Realize that when a child comes into the picture, he will require a great deal of your boyfriend's attention. Prepare yourself to shift the focus from your romantic relationship to establishing a relationship with his children, long before you ever meet them.
Step 2
Accept the fact that your boyfriend might be slow to invite you along to meet his children. Bring up the subject when you feel that your relationship has crossed the corresponding threshold of intimacy. Don't put pressure on him, but make it clear that you are interested in meeting the children who he loves so much.
Step 3
Introduce yourself to the children as "just friends" with your significant other at first. This takes the pressure off children to adjust to a new love interest in their father's life, particularly if there has been a recent divorce.
Step 4
Go slow. Do not try to "win" the affection of your boyfriend's children. Be yourself, and don't be afraid to set limits if you feel the children are taking advantage or trying to manipulate you. Do things with the children that they personally enjoy. For example, if they love board games, make an evening out of playing Monopoly, to show them that you care about their interests.
Step 5
As time goes on, schedule one-on-one time with the children to get to know them on a deeper level. Go to a museum, try out a new restaurant or check out an amusement park. Avoid the movies if you can, as this tends to be an impersonal way to spend time together. Aim for quality, face-to-face time that is nonetheless light-hearted and fun.
Tip
Don't be afraid to go super slow with getting to know your boyfriend's children. If this guy is the one you wind up marrying, you'll have plenty of time to bond. Protect the child's heart, so that if the relationship ends, she is not deeply wounded by the separation.
Warning
Never try to buy your way into your boyfriend's child's heart. This will backfire, as you have to sustain a relationship the same way you got it. Buying children's affection will not fly for long if you become the new stepmother.
View Singles Near You