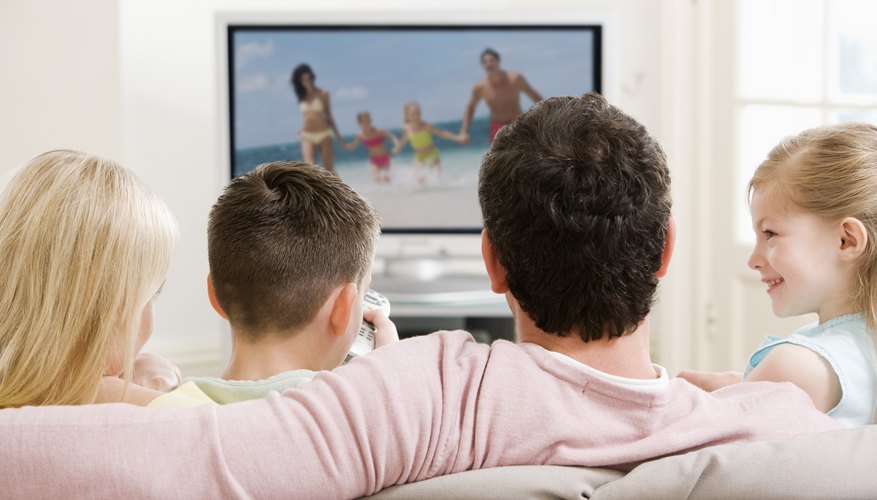 Yikes! What's going on here? Unfortunately, we live in a culture in which women are sexually objectified. Turn on the TV, open a magazine or watch a video game, and you'll likely see scantily clad women behaving in sexually provocative ways. This trend is trickling down to young girls through clothing marketing, videos, movies and even toys (think the Bratz dolls). Your little one is probably being flirtatious because she thinks that's how women and girls are supposed to act. But a child's early identification with sexual behavior can have serious consequences later. Take quick steps to nip it in the bud.
Step 1
Talk with your child about physical boundaries. Giving a family member a hug and a kiss is fine; kissing neighbor kids or sitting on another adult's lap is not. Try not to overreact, though, if your little one behaves provocatively. A heated reaction from you might just add fuel to the fire. Instead, take her hand and quietly lead her away. Say something like, "You are a little girl. It's not OK to kiss or flirt with your friends."
Step 2
Monitor media influences and nix any that send a sexual message. Opt for Raffi and Greg and Steve over popular radio. Stick with Nick Jr. or PBS instead of cartoon shows geared for older kids. Even television commercials can send confusing messages, so watch them closely.
Step 3
Shop for your little one when she's not with you. The stores are filled with provocative clothing for kids, including leather and animal prints, tight T-shirts and short shorts, which can add to your child's flirtatious behavior. Some vendors carry thongs for kids as young as 7. Preschoolers need simple clothing they can play in. Stick with T-shirts, jeans and modest shorts. If your little one asks for sexy, immodest clothing, simply say, "Those clothes aren't modest. We're buying clothes that you can get dirty and have fun in." De-emphasize shopping, clothing and consumerism in general.
Step 4
Encourage activities over appearances or things. Researchers have found that girls who see themselves as sexual objects have lower levels of academic achievement. Teach your little one that real happiness in life comes from having fun and learning new things, rather than worrying about fashion or appearances. Go for bike rides, sign up for swimming lessons, visit the library or play with friends. Praise your daughter when she works hard on a project or learns something new.
Step 5
Monitor your daughter's circle of friends. Little ones can learn sexy behaviors from older children or even babysitters.
Tip
Sometimes, a child's flirtatious behavior can be a red flag for other issues, or even sexual abuse. If the flirtatious behavior includes sexually provocative behaviors beyond kissing and hugging, talk with your pediatrician.
View Singles Near You