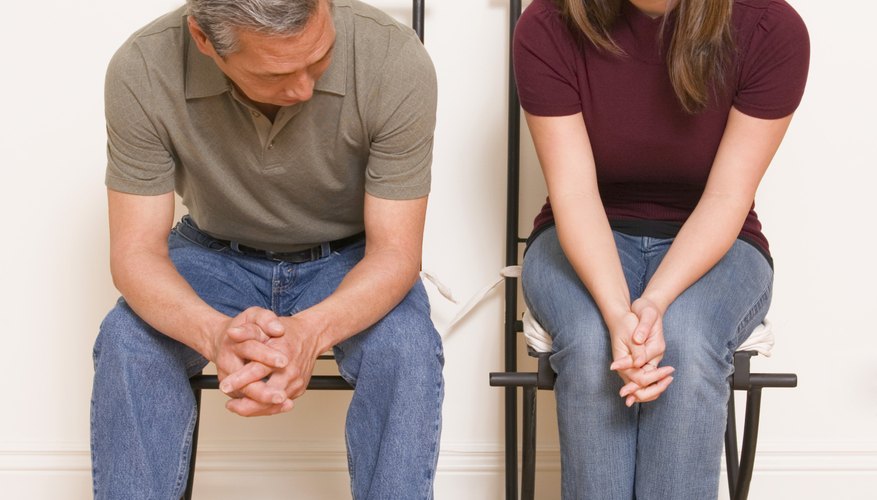 Step 1
Set aside time to talk to your partner. Do not break up with him in a five-minute conversation, over the phone, or through a text message. Highly emotional people tend to be dramatic and irrational, so break up with him in person. Give yourself time to talk about the issues you have.
Step 2
Stay calm. Do not start the conversation angry (even if you have a right to be angry) or frustrated. Verbally attacking an emotional person will serve no purpose and could be highly damaging for your boyfriend. Getting broken up with makes a person feel unwanted and alone. Remember that most emotionally sensitive people are seeking value and recognition. They are more easily hurt than individuals with balanced emotions.
Step 3
Talk openly and honestly, but also compassionately. Choose your words carefully; you don't want to hurt or confuse him. Explain in simple words that the relationship isn't working and that you are ready to move on. Don't blame anyone.
Step 4
Discuss the positive things in your relationship, and acknowledge that he has been an important person in your life. Value his friendship and his personality.
Step 5
Listen. If your partner wants to speak, allow him to speak. But be wary about guilt trips or a verbal attack. Remind yourself that he is a highly emotional person, and if he is upset, that's OK. Just listen calmly, and don't fight back. Acknowledge what he is saying, and remain calm and collected and in control of your own emotions.
Step 6
Trust your instincts. Do not allow yourself to be manipulated by your boyfriend into calling off the breakup; however, he might be so upset that his grief turns into rage. If this happens, remove yourself from the situation. Later on, call a mutual friend and ask her to check on your boyfriend.
Step 7
End the conversation as painlessly as possible. Thank him for being there for you, and tell him that you hope to remain friends, if this is the case.
Warnings
If your boyfriend threatens to hurt himself, then immediately get help after your conversation. Call a family member or a friend, someone who will help your boyfriend through this difficult time.

If you are afraid of your boyfriend, tell someone where you are going to be breaking up with him; have a friend check in on you. If possible, have this discussion at your home when someone else is present in the house.

If you are really afraid of your boyfriend's reaction, consider having the conversation over the phone. If he reacts poorly and begins verbally attacking you, just hang up. Do whatever you need to do to feel safe.
View Singles Near You