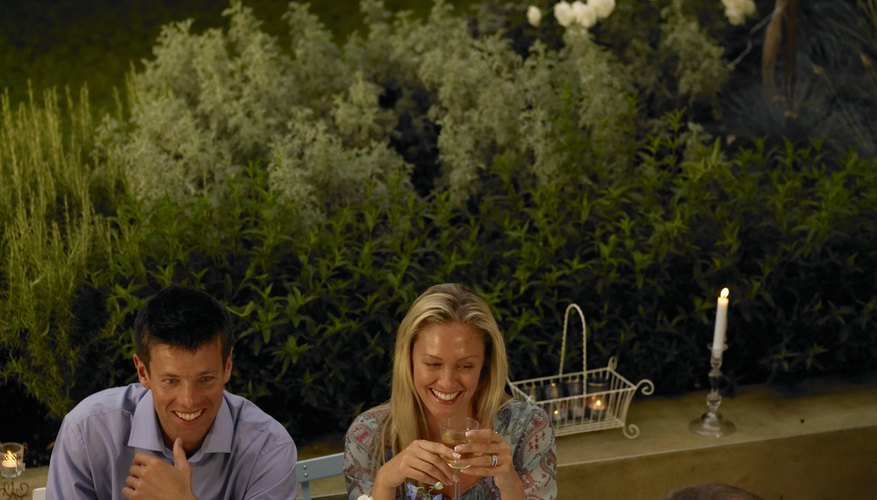 Wine
A nice bottle of wine is a classic gift that will complement dinner. Make sure her parents aren't teetotalers first. Pick out a bottle that's not too cheap or too expensive. Going too pricey will make you seem like you're trying too hard. A bottle with an attractive label between $15 and $25 is a good choice. If you go to a wine shop, the employees can tell you a little bit about the wine that you can share with her parents.
Flowers
Flowers are another classic option that will charm her mother. If you're eating at home, her parents might even choose to display the flowers as a centerpiece. Pick out a colorful, cheerful bouquet. The florist can adorn it with ribbons and even put it in a pretty vase. Avoid anything too romantic, such as roses, or too funereal, such as lilies.
Chocolates
Chocolates are a delicious choice as well, especially if her younger siblings will be joining you. They are a perfect end to the meal, and if her mom has prepared an elaborate dessert, they won't compete. Choose a good-quality box over drugstore brands, and make sure there are enough chocolates in the box for everyone present to have at least one. A box with some variety (caramels and nuts) will ensure that everyone's taste will be included.
Other Ideas
If you know her parents a little better, you can get more personalized gifts. If you've just returned from a trip abroad, souvenirs are always appreciated. If you've got an idea of their style, consider a small gift for their home. These are relatively inexpensive but considerate ways to impress her parents.
View Singles Near You