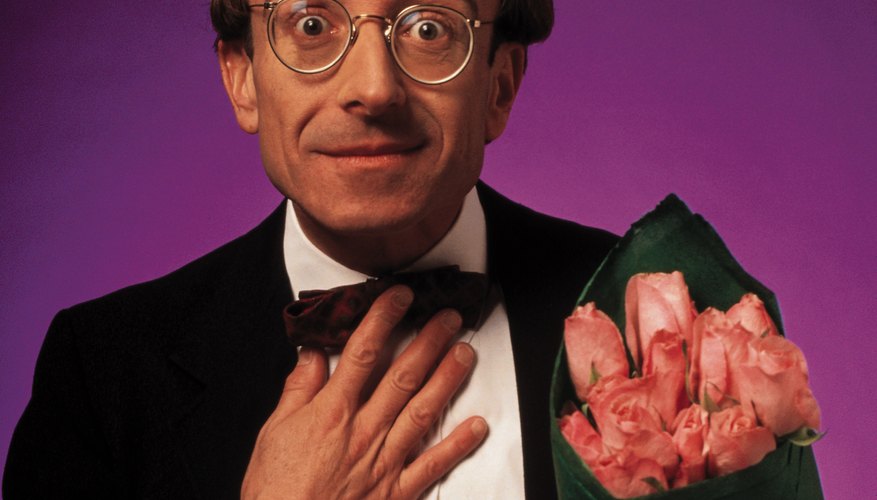 Decorative Items
Girls love pretty things that can sit on their desk and remind them of you after the date. A well-chosen bouquet of flowers or a single red rose can make her feel feminine and adored throughout your date. A small stuffed animal can make her think of you with affection for days afterward. If you have a picture of the two of you together and you've been dating a while, bring it to her in a nice frame.
Edible Items
Many girls enjoy chocolate, so a box of the gourmet stuff is likely to help you win her over. But you'll make an even better impression if you remember her favorite chocolate bar or fruity snack and pick it up on the way. You could also bring her a food item that reminds you of her -- for example, if you went to the county fair together, bring her some cotton candy or a candy apple. She'll laugh and remember the fun you had. If you're both over 21, bring her a bottle of her favorite wine or a bottle of champagne to enjoy together.
Homemade Gifts
Nothing says you care for a girl like special effort. Buy a baseball cap in her favorite color and have her name or initials embroidered on the back. Ask for her favorite recipe and cook it, then bring a sample on your date in a pretty decorative tin. She'll be flattered that you tried to cook what she enjoys. Or, use your own talents to make her something. If you're a budding lyricist, write her a song and copy it onto a card for her.
Extra-Thoughtful Items
Listen when your date is talking so you'll know what to bring next time. If she mentions she has been extra-stressed lately, bring her a gift certificate for a foot massage on the next date. If she complains about the expensive commute between school and home, buy her a month-long pass on the public transportation system. Or, buy her the new album she's been dying to get. Email her the link to download the album online the day of your date or bring an actual CD with you when you meet.
View Singles Near You