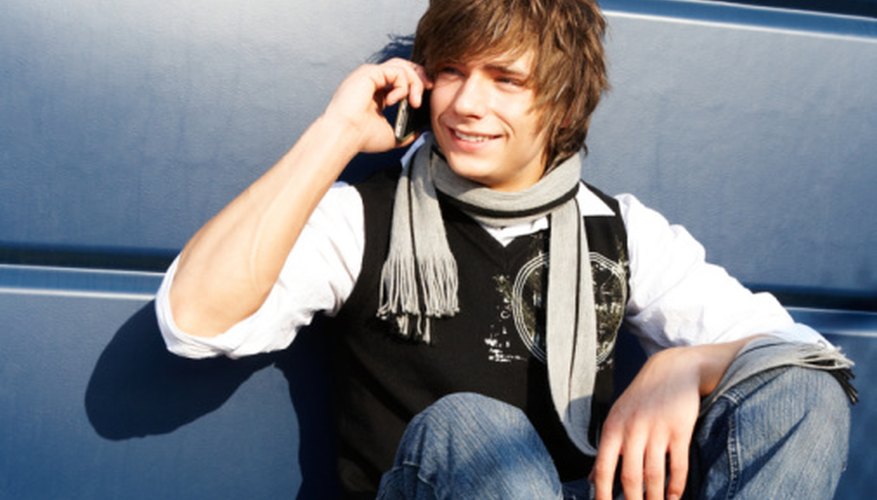 Step 1
Write down a list of conversation topics and common interests such as school, sports, hobbies and favorite restaurants to discuss before you call the girl. This helps you stay focused and keeps the conversation flowing to avoid awkward silences and nervousness.
Step 2
Write a list of questions you can ask the girl to get to know her better and to keep her engaged in the conversation. Ideas include asking her what she likes to do for fun, how she spends her weekends, where her favorite hang-outs are and what type of music she listens to.
Step 3
Ask the girl if you can call her some time and request her phone number. When you are ready to call her, place the list of conversation topics and questions in front of you. Dial the girl's phone number and politely introduce yourself and ask to speak to her by saying, "Hi. This is John Doe. May I please speak with Jane?" Using manners when requesting to speak to her helps endear you to her or the person answering the phone.
Step 4
Make plans to call the girl again, after conversing with her. Plan a potential date, based on the information she provided during your phone conversation. For example, if she mentions a specific restaurant, band or event, try to make a reservation or get tickets to take her there. Ask the girl out on a date at the end of the conversation or when you call her the next time.
Tip
When you make the phone call, try to call from a quiet place. It can be annoying to the other person if the TV is on in your home or if people are talking loudly nearby.
View Singles Near You