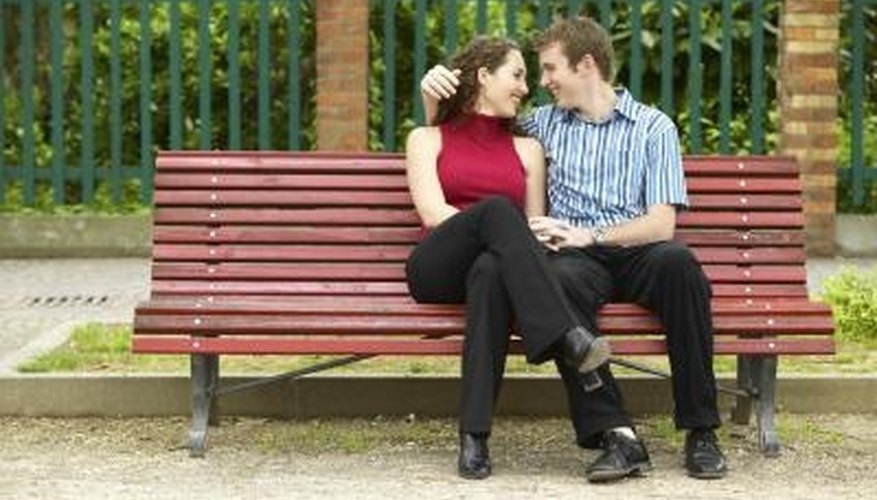 Consider how you feel when you are with the guy. You should feel safe, secure and completely comfortable around someone you can trust. If you feel like you can be yourself around him and not hide anything, that's a good sign that he's trustworthy. If your gut feeling is that you can trust the guy, you probably can.
Evaluate his behavior when he is around you. Does he always seem interested in what you have to say and genuinely seem to want to be around you? Is he an open book who appears to have nothing to hide? If so, he's most likely being honest and trustworthy. If he exhibits secretive behavior, acts odd or nervous or like he has something to hide, he may not be the man you think he is.
Monitor his behavior around other people. Notice how he talks to and treats other people. Reflect on if he is honest and trustworthy in his work or if he has ever cheated or swindled people. Is he truthful when telling stories, or does he ever lie or grossly exaggerate?
Think about how well he listens to you. Do you feel like you could tell him anything without being judged or without him telling other people? Does he open up as well and share things about himself that he trusts you with? Mutual trust is a big part of the equation. If you know that he trusts you with his own secrets, there's a good chance that you can trust him with your own.
Reflect on how reliable he is. Does he follow through with his plans, or is he full of empty promises? Does he regularly stand you up, or does he always do what he says he will? Knowing that you can lean on him and that he will be there for you during difficult times is a big part of trust.
View Singles Near You