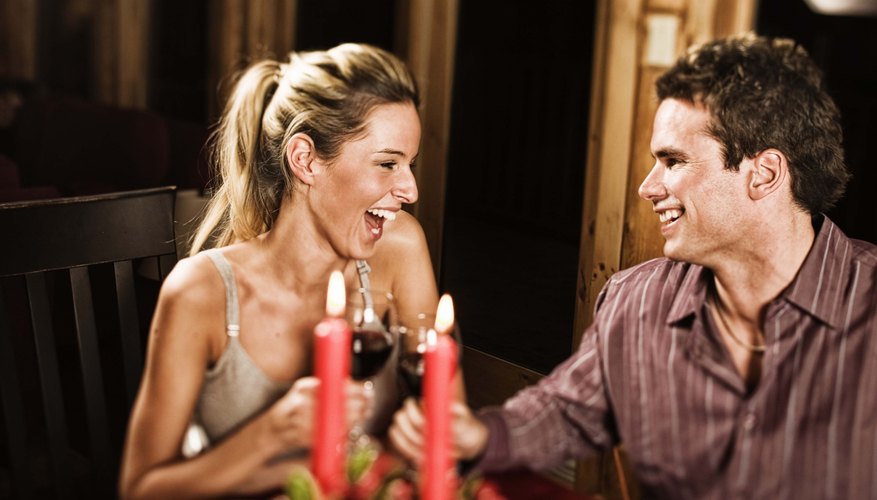 Step 1
Plan a menu for your candlelight dinner. Go with the type of cuisine you and your companion enjoy eating most. You can have Italian, French, Japanese, Chinese, Greek, Spanish, Indian, Thai or Mexican food. Once you have chosen the cuisine, do some research to find a dinner recipe that suits the occasion.
Step 2
Provide appropriate drinks. For instance, you can have champagne, chardonnay or merlot. If your loved one has a favorite cocktail, make one for him.
Step 3
Use ornaments to set a motif for your candlelight dinner and display them on the table and surrounding areas. Also, use place mats, napkins, cutlery and drinking glasses that fit the theme of your candlelight dinner. For instance, if you do sushi and sake, have chopsticks, wasabi trays, sake glasses and any other knickknack for this theme.
Step 4
Set the mood by playing romantic music that is soothing to the ear, such as jazz, bossa nova or any type of music that you find relaxing. Set the volume at a level that isn't so loud that you can't converse comfortably. Decorate the dining area with flowers and throw some rose petals on the floor. If you are arranging the dinner in an area where there is a TV or any other object that is not romantic, cover it with drapes to add a touch of elegance.
Step 5
Use candles on the table only, or place them around the whole dining area. With enough candles, you can even make a candle path that leads to the table. You can use scented candles, candles that go on stands or both. Use candles that fit your theme and don't make it tacky. Avoid getting too many scented candles because, although the scent might be good, it can become overwhelming.
Step 6
Dim the lights and get the candles lit and wait for your loved one to show up. Make the moment about her and give her all the attention she deserves. Make your loved one feel like nothing else exists for that moment.
View Singles Near You