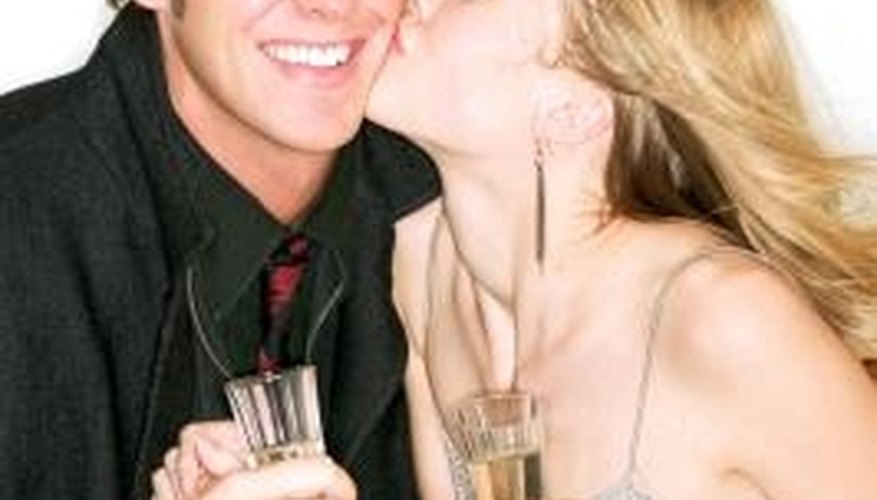 Hint at your education level if it is high. While men do not have a preference for intelligent women (nor do they have a preference for unintelligent women), men do find displays of higher levels of education attractive. If you have a college or graduate degree, subtly mention that and bring up some topics related to it in your conversation. This especially appeals to men searching for long-term partners.
Enhance your facial attractiveness. Facial attractiveness is especially desired by men searching for long-term partners. Use makeup to accentuate the feminine features of your face. Focus on enhancing the size of your eyes, clarity of your skin and height of your cheekbones. Consult a makeup artist for assistance.
Enhance your bodily attractiveness. Men searching for short-term mates particularly emphasize a woman's bodily attractiveness. Accentuate the features associated with fertility, including breast size, low waist-hip ratio and normal BMI (body mass index). Consult experts in apparel and personal trainers for help in this area.
Spend much time with your target. If you have a potential mate you wish to pursue, simply spending more time with him will increase your chances of charming him. Not only will you have more opportunities to get close to him, but he will feel more attracted to you due to the psychological phenomenon of the familiar becoming attractive. In addition, this is a subtle strategy of monopolizing a man's time so that he will not be charmed by others.
Exhibit signs of affection when in public. Hand-holding, hugging and kissing are all public possession signals. This tactic not only plays a role in charming men through kinesthetic pleasure but also dissuades other women from moving in on your mate.
View Singles Near You