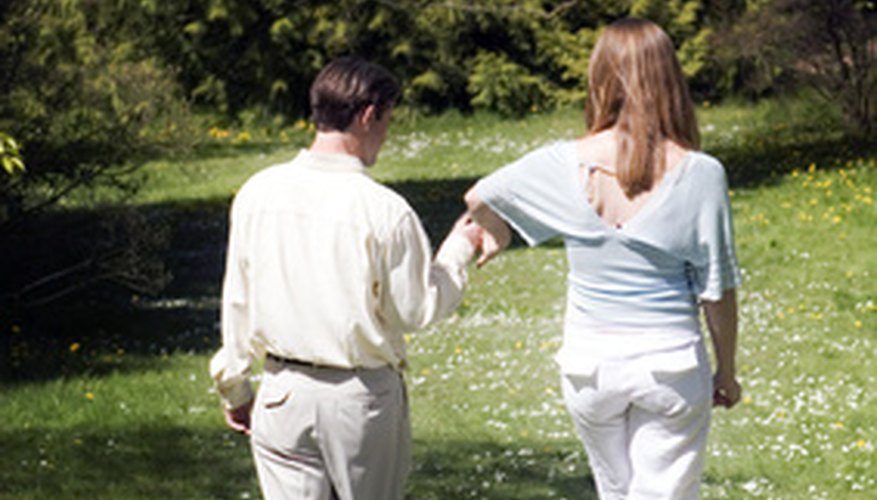 Musical Instrument Museum
Nothing says romance like music. Catch a live performance at the Musical Instrument Museum in Phoenix. With only 299 seats, the museum's music theater offers an intimate venue. As of January 2011, concert tickets ranged from free to $40. Scheduled performances range from jazz trios to chamber orchestras, with vocalists, pianists, Cajun bands and string quartets thrown in for good measure. Before the show, explore the museum's collections of thousands of instruments from around the world.
Saguaro National Park
Visit Saguaro National Park at sunset for a view that's sure to inspire romance. Located east of Tucson, the 57,930-acre park offers more than 165 miles of walking, hiking and biking trails. For amazing mountain and valley views, take the easy hike to the Valley View Outlook. The park is full of saguaro cacti that create striking silhouettes at sunset. As of January 2011, the park entrance fee was $10.
Lowell Observatory
Hold hands and relax while you gaze at the stars revolving above. Lowell Observatory in Flagstaff offers a variety of evening programs which, as of January 2011, cost only $10 per person. Once a month, Flagstaff residents pay half-price admission. You can watch a show in the observatory's planetarium, view a wide-screen film featuring cosmic images and relaxing music, or look at the stars and plants through the observatory's high-powered telescopes. Lowell Observatory also offers special events like Winterfest Star Fest, where you can see heavenly bodies such as the Orion Nebula.
Indian Bend Wash Greenbelt
Bike or stroll through the Indian Bend Wash Greenbelt. Paths connect Tempe Town Lake in Tempe to the greenbelt and run through the city of Scottsdale. Many quiet spots along the way offer sites to sit and unwind with that special someone and a picnic lunch. This popular five-mile trail has trees, greenery and even a few ponds.
Kazimierz World Wine Bar
Scottsdale's Kazimierz World Wine Bar offers an extensive wine list with more than 2,000 choices and a variety of antojitos, or "little whims," and "noshes" on a nightly grazing menu. While regular menu items range from $3 to $20, the bar also offers the "Elite @ 8" menu for the budget-conscious. From 6 to 8 p.m., select items cost only $8 each, including full bottles of wine, samplers of wines from around the world, a special cocktail and a selected nosh. Kazimierez also features live entertainment and decadent desserts to share. For an intimate evening, reserve one of the bar's sofas in a cozy corner.
View Singles Near You