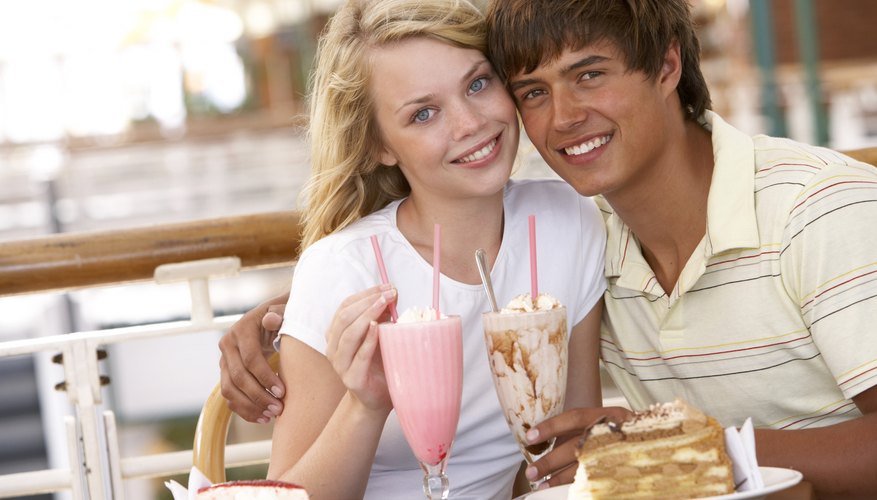 Italian Eats
Nothing says romance like Italian food. So, split a pizza with your sweetheart at one of these romantic spots. Fuzzy's Pizza has comfortable digs, great service and excellent pies at great prices. D'Amico's Italian Market Cafe has a casual vibe and a truly Italian atmosphere with its checkered tablecloths and wood-fire ovens. Customize your pasta creation and then split some amazing tiramisu for dessert. Carraba's Italian Grill has a fun atmosphere and an open kitchen so you and your date can watch the action. Try Carraba's classic margherita pizza or bruschette; both are perfect for sharing.
American Classics
If you and your date are hankering for good old-fashioned American food, these budget eateries deliver wonderful food and atmosphere. Carter & Cooley Company is located in a cool historic building and it serves up delish deli classics. Try the BLT or Muffaletta. Jus' Mac is perfect for mac n'cheese lovers. The cute dining room is date-appropriate and the Chili Cheese macaroni and cheese is out of this world. If you're craving down-home Texan food, then Pappy's Cafe has a relaxed atmosphere, juicy cheeseburgers, chicken tenders and friendly service that make for date-worthy, down home charm.
Mexican Food
Mexican food is a guaranteed crowd-pleaser. Enjoy tacos for two at El Rey Taqueria, a trendy joint with plenty of atmosphere. Try the beef ropa vieja or tempura shrimp tacos. If you're craving cheesy enchiladas, Sylvia's Enchilada Kitchen is unpretentious, and has a comfy atmosphere and home-cooked eats. Cyclone Anaya offers up a beautiful dining room -- sit on the patio and watch the sunset or get cozy in a corner booth. Be sure to try the chile con queso with nacho chips and taco meat. It's best for those 21 and up.
Ethnic Food
Skip the burger and pasta and impress your date and take him or her to a different kind of joint. Les Givral's serves up budget Vietnamese food such as pho soup and traditional sandwiches in a smart, modern dining room. DunoBaby's Tapioca Cafe offers sharable, tasty food such as egg rolls and dumplings at nice prices in a cute, modern dining room. It's best for those age 21 and up. If your date loves Greek food, take him or her to Byzantio and relax on the pretty patio while indulging in kebabs and fries. It's also for the 21+ crowd.
View Singles Near You