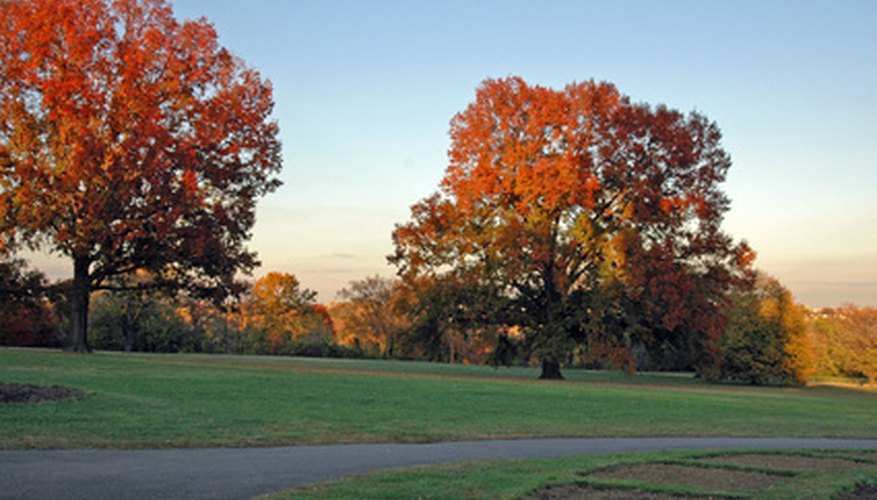 Camping at Shenandoah National Park
For the outdoor enthusiast, consider a camping trip to beautiful Shenandoah National Park in Luray. With camping season running roughly from mid-April to early November each year, the park offers secluded nature trails leading to mountain waterfalls, romantic drives along Skyline Drive and lodge dining when you don't want to cook by campfire. The camping fees at all four Shenandoah National Park campgrounds vary but are inexpensive.
Shenandoah National Park
Luray, VA 22835
540-999-3500
877-444-6777
nps.gov/shen
Chesapeake Wine and Harvest Festival
For the wine enthusiast looking for an affordable fall getaway close to home, attending the Chesapeake Bay Wine and Harvest Festival in Stratford is an excellent choice. Guests can enjoy the tastings included in ticket pricing, live music, local artisan booths and vineyard tours. This September festival's admission prices vary, depending on if you purchase tickets in advance or pay at the gate.
Virginia's Chesapeake Bay Wine Festival
483 Great House Rd
Stratford Hall
Stratford, Virginia 22558
804-493-8038
chesapeakebaywinefestival.com
Rent a Cabin in the Virginia Mountains
Only one thing is better than a romantic Virginia mountain getaway to a warm housekeeping cabin, and that is reserving it at discounted off-season pricing, making it an affordable getaway. Various romantic cabin rentals can be found nestled in the Virginia mountain region, such as Shadow Mountain Escape off of Skyline Drive. Choose the specific cozy layout of one of the property's timber frame cabins with stone fireplaces and full kitchens. Look for special promotions during the off-season, or plan a trip for midweek as rates will be cheaper.
Shadow Mountain Escape, LLC
1132 Jewell Hollow Rd.
Luray, Virginia 22835
540-843-0584
shadowmountainescape.com
Annual Nothin' Fancy Bluegrass Festival
Bluegrass fans living in Virginia and looking for an affordable romantic getaway are in luck thanks to the Annual Nothin' Fancy Bluegrass Festival in Buena Vista's Glen Maury Park each September. Scheduled acts range from local favorites to national talent, including Josh Williams, Rhonda Vincent and the founders themselves, Nothin' Fancy. Enjoy the weekend listening to great bluegrass or feel free to join in on Open Mic nights. Camping or nearby motel accommodations are available, and ticket prices range from $70 to $85 per person for admission to the entire three day festival.
Nothin' Fancy Bluegrass Festival
Glen Maury Park
10th Street
Buena Vista, VA 24416
800-555-8845
glenmaurypark.com
View Singles Near You