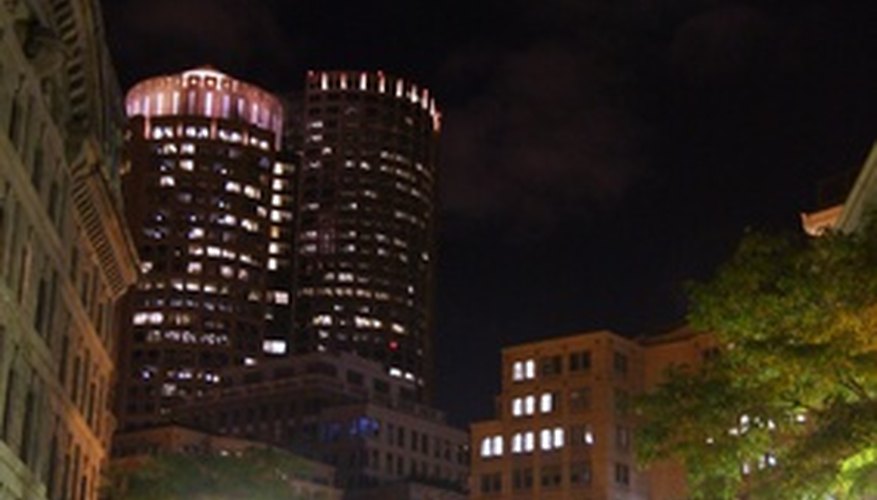 For many travelers, such hotels are an unaffordable luxury, but if you're persistent, you should be able to find a hotel room in your price range. Every hotel offers something different, so, when selecting a hotel, review its website to ensure that it suits your needs.
Colonel Roger Brown House
Bed and breakfasts are one of the cheapest options for romantic getaways.
The Colonel Roger Brown House is ideal for couples looking for a quiet weekend in the country. Dating back to 1749, the house was built and occupied by Roger Brown who played an important part in the American Revolution. Several different types of room are available from a studio to a two-bedroom suite. All short term stays include chambermaid service and a full breakfast every morning. You can enjoy the nearby town of Concord or board a commuter train for Cambridge or Boston. The Colonel Roger Brown House 1694 Main Street Concord, MA 01742 978-369-9119 colrogerbrown. com
Hyatt Regency Cambridge
Cambridge is a city in the north of Massachusetts.
It is part of the Greater Boston Area, but is often cheaper than staying in downtown Boston. The Hyatt Regency Cambridge is a luxury hotel with several rooms available for travelers on a budget. Many rooms overlook the Charles River as does the hotel restaurant, the Zephyr. The hotel features an indoor swimming pool, a sundeck and bicycle rentals. Several attractions are in walking distance, including trolley tours and harbor cruises. Hyatt Regency Cambridge 575 Memorial Drive, Cambridge, MA 02139 617-492-1234 cambridge. hyatt. com
Onyx Hotel
Many of the luxury hotels in the Boston offer unrivaled romantic accommodation, but staying there can be prohibitively expensive.
The Onyx Hotel is a four-star hotel, but is cheaper than many of the other nearby hotels. The hotel offers a full spa, complimentary morning tea and coffee service and a hosted nightly wine hour where you can relax and meet your fellow guests. If you're planning to stay in a luxury hotel, try to book the cheapest room. It is also worth checking hotel websites often, as deals and discounted rooms may become available. Onyx Hotel 155 Portland Street Boston, MA 02114 866-660-6699 onyxhotel. com
View Singles Near You