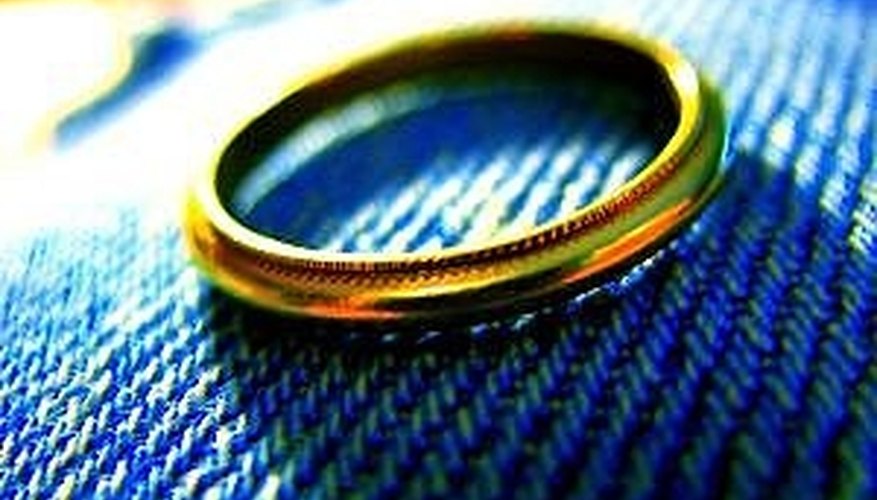 Begin to check someone's marital status by finding out where the person used to live during the time in question. States have differing rules about registering and divulging information on marriages, so you'll need to know where to look without a national database.
Check the website for the Centers for Disease Control and Prevention's (www.cdc.gov/nchs/w2w.htm) listing, "Where to Write for Vital Records." Choose the state and follow the information to try to obtain marriage or divorce information. To check someone's marital status, you may be instructed to contact the superior court, probate judge, Office of Vital Records and Statistics or the Vital Records Certification Unit, for example.
Try to check someone's marital status through the website KnowX.com, a LexisNexis company. The database, however, only covers a limited amount of states, such as Nevada and Florida. To complete the search, you'll need to know the bride and groom's names.
Consider running a background check through a website like Backgroundcheckrecordsearch.com, DateSmart.com or DateChecker.com. Most reputable information sites charge fees, however, and you'll need to provide all of the information you know about the person including their name, email address, home address, phone number and former places of residence.
Tips
Note that potentially deceptive people from online dating sites trying to hide a current or former marital status can do so easily simply by fabricating or concealing where they used to live. If you don't know exactly which state, country or court to search, you may never receive a definitive answer about someone's marital status.

Get clues when you're trying to check someone's marital status by conducting a Google search or Google image search on their full name. Sometimes pictures you'll see photos that have been posted on blogs or social networking sites that feature the person in question with a member of the opposite sex. Although it doesn't prove anything about marital status, it does give you something to question the next time you talk.
View Singles Near You