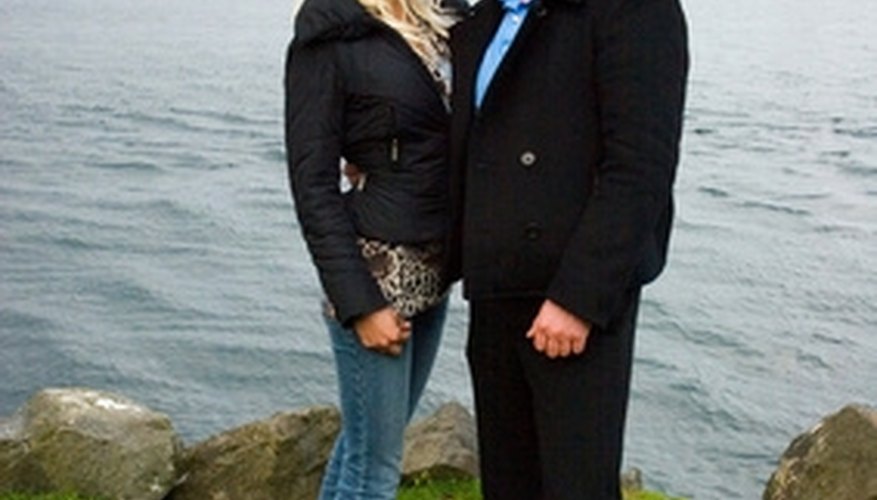 Purpose
Deuteronomy 22:10 states: "You shall not plow with an ox and a donkey together." Much in the same way, Christians should not date non-Christians. Christians put their relationship with God first, followed by their relationship with their marriage partner, which forms a sacred bond between man, woman, and the Church. Christian dating provides a way for Christian men and women to get together, without having to worry about falling in love, with an individual who does not share their faith.
Benefits
Dating in modern times can be perilous for the Christian man or woman, because the expectations of premarital sex are high. Dating a fellow practicing Christian eliminates the problem of being pressured into having sex, so that Christians can determine if each other would be a suitable partner for marriage. Dating Christians already share the most important love of their life, Jesus Christ, providing a common connection that can blossom into something more serious.
Considerations
Many Christians date to get married. Premarital sex is considered a sin. The best place to meet a Christian dating partner is at church, where you have a chance to get to know the person you are interested in, as opposed to focusing solely on their looks. Most churches sponsor Christian singles groups, which provide informal settings for single Christians to meet one another in a comfortable setting.
Online Dating
To meet the need for interfaith relationships, a number of websites exist that cater exclusively to Christian dating. Some of these dating websites are free, while others offer pay options. Typically, individuals, who join sites that cost money, consist of individuals set on finding a marriage partner, as opposed to someone looking for fun. Some common Christian dating sites include Christian Mingle, Christian Café, and Christian Dating for Free.
Warning
Try not to join interfaith sites, such as eHarmony, which promote articles encouraging one night stands and promiscuity. The primary intent of Christian dating is to form a meaningful connection, with someone who may one day be your spouse. Beware of individuals, who claim to be Christians, but clearly do not follow the path. Do not missionary date, where you try to convert a non-believer into a Christian. While some people change, trying to coerce another person, into following your religious beliefs, will usually lead to resentment for both parties.
View Singles Near You