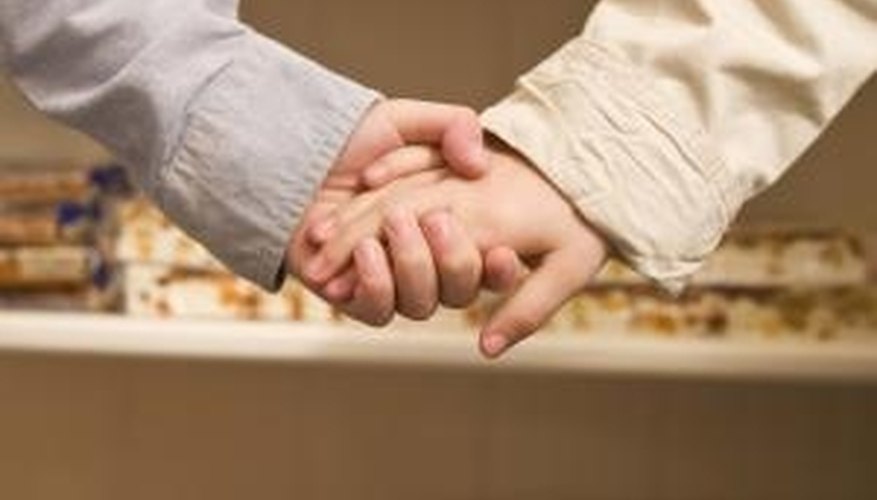 Christian Environment
Take date to a restaurant, coffee shop or ice cream parlor. Perfect for a low budget, these places allow Christian youth to talk and learn morals and religious ideals of their date while enjoying a snack. If looking for something more creative, plan a picnic. Ask about foods your date would enjoy, or go out on a limb and pick the items yourself. Give thanks to God before eating and enjoy the blessings of nature.
Get Involved
Look to God for inspiration. Go to a nursing home, hospital or sign up for a service project to get involved with the community. Look at church bulletin boards for ideas, or call non-profit organizations to ask if you could come by. Hands-on organizations such as Habitat for Humanity, U.M. Army and the Red Cross are great ways to get involved and allow you to bring Christ to people struggling.
Lift Up Your Voice
Buy tickets to a Christian concert. Christian music comes in all styles, whether the rap of Reuben Morgan, the soothing voice of Steven Curtis Chapman, the pop of MercyMe or the soul of Wayne Kerr. Bring money for extras, like T-shirts, CDs and food. Get creative before going to the concert if souvenirs will be too expensive. Buy cotton T-shirts and decorate them, buy snacks or grab a meal before you go and prepare for a great night.
View God's Work
Turn into a tourist and look at a brochure or website to discover the highlights of your town. The zoo, museum or art displays are great Christian ideas because they are serene environments, allowing young people to talk without prompting sensual emotions. Go to the fair or comedy show for a more active Christian youth date, but check the prices. Fairs can be expensive, but there may be a set price that grants access to all rides.
View Singles Near You