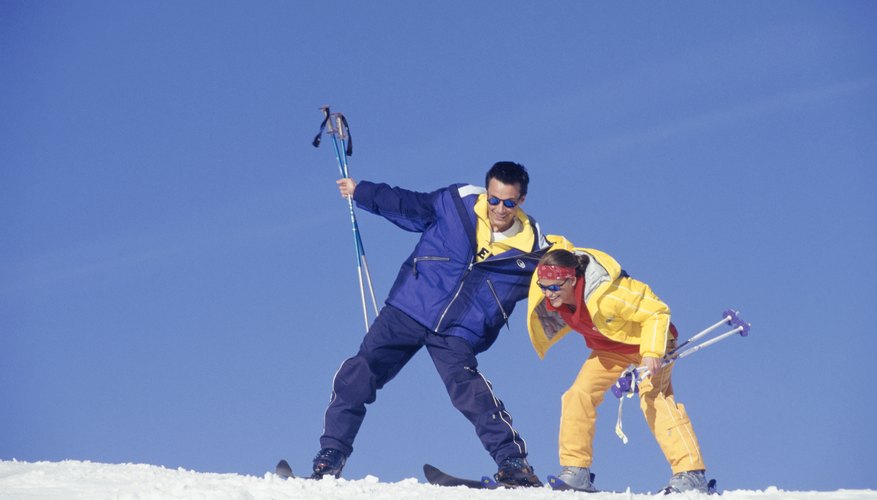 Off to the Races
Tickets to a concert, holiday play or sporting event are presents that both of you can enjoy together. Make sure it is to an event that he would choose for himself and cheerfully accompany him even if you don't enjoy stock car racing, monster trucks, wrestling or gun shows. dd gift cards to a favorite restaurant, make a special holiday dinner just for the two of you or bake special Christmas cookies to enjoy after the event.
Hobby Bookworm
Purchase a beautifully illustrated book on his favorite hobby and inscribe the inside cover with the date and holiday wishes. Books on hunting, motorcycles, golf, tennis and fine wines are readily available online and in local bookstores. If your budget allows it, add something small but significant -- a small hunting print, a motorcycle key chain, a sleeve of golf balls, a tube of tennis balls or an inexpensive bottle of wine would all be appropriate. A holiday bookmark with a quote or personal Christmas wishes would also be a special way to convey your feelings.
Functional and Personal
An attractive and sensible piece of clothing is a thoughtful and appreciated gift. A sweatshirt with a favorite team logo, a holiday sweater, red or green jogging pants or a hat with embroidered symbols or words of significance are all items that will make him think of you every time he wears them. If he has a sense of humor, look for a silly tie or a T-shirt with a message that will make him laugh.
Scent-sational
A reasonably priced cologne can be a welcome and sensible gift. Choose a scent that you know he loves or a version of one that he already has to be sure he will wear it often. Christmas gift sets that include aftershave and lotion are readily available during this season. If you have a hard time choosing one, ask the clerk at the store what is most popular among men his age and choose from those suggestions. Again, the scent of the cologne will make him think of you every time he wears it.
Accessorize
A simple watch, a photo key chain or trendy sunglasses are items most men are happy to receive. Engrave gifts, such as money clips, picture frames or sports mugs with a holiday message for extra sentimental value. Mount a photo of the two of you, complete with a holiday design, on a computer mouse pad, a coffee cup or even a teddy bear.
View Singles Near You