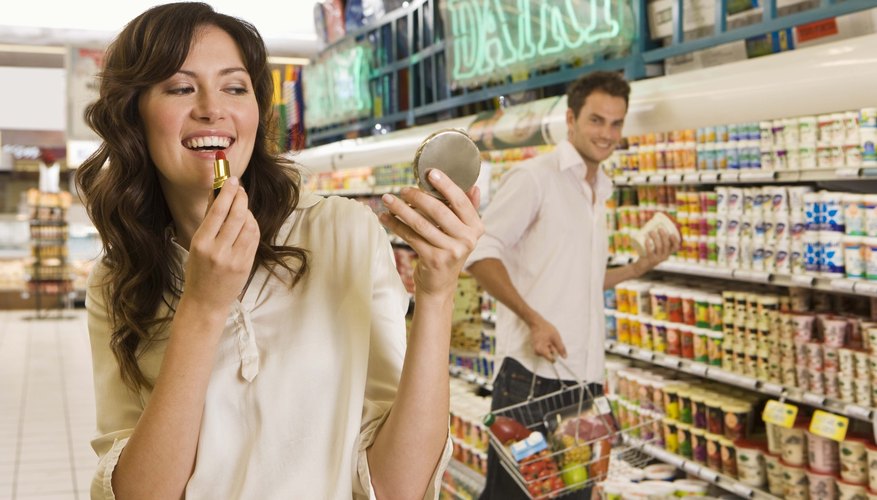 "Yes" Woman
Many women fall into the trap of always saying "Yes" in an attempt to please their man in the beginning of a relationship. This means compromising her tastes in movies, food and books, and it can also lead to alienating her friends and family members. Many times these frequent answers of "Yes" come at the expense of plans made with girlfriends or a Sunday dinner at mom's house. As the relationship progresses, the man begins to become attached to or may even start falling for the easy going girl that always says "Yes." This can lead to resentment and a break-up once the woman begins asserting herself and demanding an opinion in the relationship.
Too Affectionate
Women by nature are more affectionate creatures. This may work well in the bedroom, but can translate into disaster when a woman tries to kiss and cuddle her man on game day with a room full of his guy friends. Another common area where women exhibit overly needy tendencies is through the way they communicate with their mate. Too many calls or texts per day wondering where he wants to eat dinner or inquiring if his mother likes a certain type of chocolate can be perceived as intrusive. Instead, a woman should know when to stay back and when it is acceptable to steal a kiss or reach for her mate's hand.
Settling
Many women settle for a guy because he is "available" or because her friends and family thinks he is a nice guy or a great catch. Once the relationship progresses, she becomes more aware of the faults that a woman in love would over look. This will lead to resent and hurt feelings. If "love" finally does come in the form of another guy, she will be left with two choices: stay in a mediocre, failing relationship or break a "nice" guy's heart and pursue love. Both of these will lead to a broken heart, whether for her or him.
Serial Monogamy
Many dating women will fall hard for a guy, be in a short-term relationship, break up and jump right into another commitment. This is called serial monogamy and although it brings with it the promise of a date to major life events it does not allow the woman a chance to learn from the failed relationships. Instead of jumping in feet first with the next guy that asks her out, this woman should take a break between relationships to recharge her battery, figure out what went wrong and spend a little time with her girlfriends.
View Singles Near You