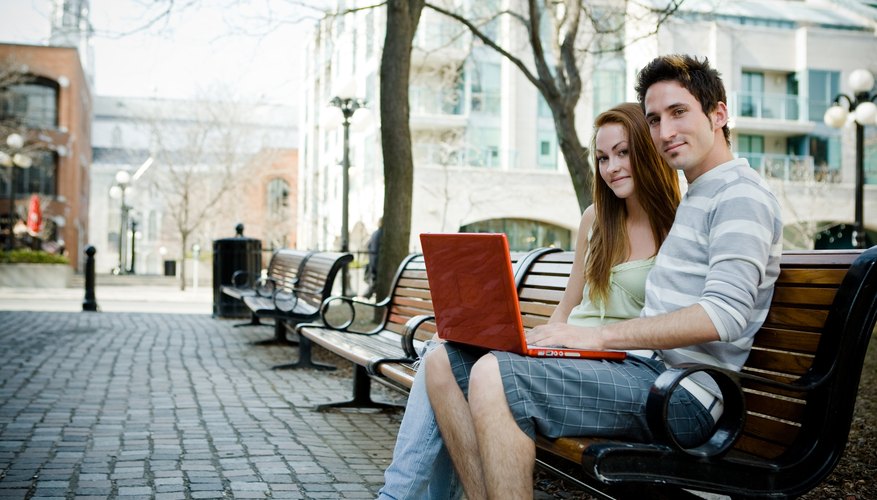 Online Dating Myths
One common myth propounds that two people are not aware of their own chemistry when communicating through a computer. In an article titled "Online Dating Myths-Busted!" for MSN Lifestyle, Kimberly Dawn Neumann writes, "Look for common ground-and when you feel a spark don't fight it!" Other online dating myths include a belief that people looking for love on the Internet are desperate. Technology is so prevalent in society that people from all walks of life use it to meet people with similar interests.
Younger is Better Myth
Internet dating and socializing is a young person's game. This is not necessarily true. The myth that only the young can grasp the concept of online social networking may span from an assumption that older people don't have the technological wherewithal. Author Jake Swearingen, in the article "Social Networking Myths and Risks," for the CBS Interactive Business Network, states that "Filling out an online profile is just like typing a resume or filling out a form..."
Safety and Privacy Myths
Internet safety myths are often geared toward minors. The concern for Internet predators can deter some adults from allowing children access to social networking sites. One myth is that all online harassment toward children comes from a predatory adult. In fact a child, or teen, can be bullied by peers through the Internet. Cyber bullying ranges from a simple insult posted to a medium that can be viewed by the public or actual threats sent over the Internet. Social networking sites often ask for personal information, some of which will be displayed on the user's profile. However it is often up to the user what information is displayed and what is kept private. The user also has the option of leaving certain information blank. The only requirement for most social networking sites is a name and e-mail address.
Time Killing Myth
One myth claims that social networking and online dating will give a user an excuse to waste time profile browsing. When first beginning on the path of online networking it does take time to set-up accounts and build profiles. Jake Smearingen claims in "Social Networking Myths and Risks" that "In fact, your network can save you time by helping you find who you need quickly." Once a user's profile is up and running, upkeep is low maintenance.
View Singles Near You