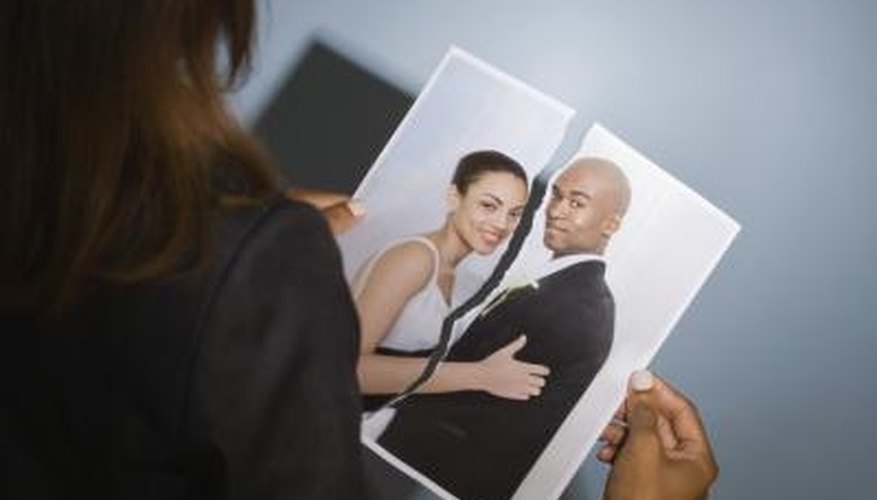 Control a breakup at the time by making decisive, honest but not cruel, and rational decisions about your relationship. Speak from a positive position, and be very clear about your position on the relationship and its end. Control a breakup while being broken up with by controlling your emotions and staying strong. Ask direct questions to learn specific facts about your breakup, such as whether the breakup is permanent or if there is still hope for the future.
Determine why your relationship ended, which may not be obvious after a breakup. Think about the reasons that you were given, and ask yourself if those reasons sound rational and honest by deciding if they were spoken in anger or if they were an accurate depiction of your relationship. For instance, determine how your relationship ended, if one of you violated the trust in your relationship, and which one of you initiated the breakup.
Decide on your post-breakup goal by asking yourself for your future emotional goal and asking yourself how you can get there. For instance, after a painful breakup, you may decide that within a year you want to be a stronger person than you were when you entered that relationship, in order to find someone else who will better respect your strength. Use this goal as a marker for your progress after your breakup, and begin working toward it immediately.
Assert positive changes early by making a list of a few important activities that you intend to pursue, and then force yourself to do them. Include activities that will benefit you and take your mind off of your breakup, such as visiting the gym every day, taking up a new hobby, like reading, or working on your relationships with friends and family. Decide which activities would work to take your mind off of things, and begin doing them immediately.
Control your emotions by gaining control over the things you ponder. Identify the emotional triggers that remind you of your ex, such as a certain spot in the park, favorite restaurant or a mutual friend. Use these triggers to activate your emotions when you feel like you are ready to confront the pain you are feeling, and avoid them when you need your strength. Think regularly about other things in your life that make you happy or mean something to you, such as a poem, your pet or a friend in your life who you see as particularly strong.
View Singles Near You